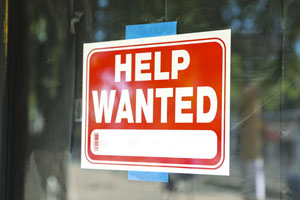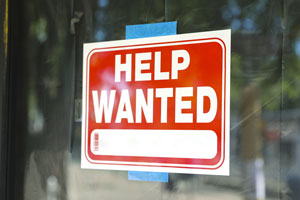 President Barack Obama gave his State of the Union address, proclaiming, "We measure progress by the success of our people. By the jobs they can find and the quality of life those jobs offer. By the prospects of a small business owner who dreams of turning a good idea into a thriving enterprise…That's the project the American people want us to work on. Together." And today, according to a recent White House Blog posting by Karen Mills, administrator of the Small Business Administration (SBS), the President's Council on Jobs and Competitiveness, along with other Administration officials, have begun their teamwork to capture ideas for new policies, best practices, and new partnerships that can help America's smaller suppliers grow and thrive in the months and years ahead.
Small Suppliers are Important
Jobs and Competitiveness Council Chairman and General Electric CEO, Jeff Immelt, and Administration officials such as Mills, have begun speaking with small suppliers about improving America's supply chains. Mills presents in her post that it is crucial to speak and learn from these small suppliers because "after a small supplier lands a big purchase order or a contract from a bigger company, the small company's revenues go up 250 percent and they create about 150 percent more jobs in just two or three years." These small companies, providing products and services to larger companies, are a valuable piece to the supply chain network. As Mills explains, "That's a key reason why the SBA works across federal agencies to foster strong mentoring relationships between big firms and small firms who are active in federal contracting. We know that a vibrant subcontracting community leads to more innovation and more jobs, as well as better products and services delivered to the U.S. government." Simply, the Jobs and Competitiveness Council is looking to mirror these mentoring relationships between small suppliers and the larger organizations to which they provide.
It Begins with an Open Line of Communication
Large U.S. multinational companies are taking their mentoring responsibilities seriously, and have begun opening a line of communication, strengthening their efforts to reach out to small suppliers. Take for instance, the Supplier Connection, a free Web-based portal, providing small businesses with the opportunity to become recognized as potential suppliers to large companies and for these large companies to identify suppliers with whom they would do business. Although accounted for two-thirds of net-new jobs created in the U.S. between 1993 and 2008, small business have little incentive to expand operations or hire new employees without sustained and sufficient demand, according to the National Federation of Independent Business. The Supplier Connection could potentially resolve this issue. It is the efforts of the U.S. government and multinational corporations that has National Retail Federation CEO, Matthew Shay, applauding. Shay believes the proactive approach of improving the supply chain network and listening to the little guy is commendable. Shay mentions, "As an industry that employs one out of five American workers, retailers have been on the front lines of the economic recovery. More than 95 percent of retailers are small businesses focused on growth and innovation. Even the largest companies in our industry work regularly with suppliers and vendors that are small businesses, driving job growth for all sectors of the economy."