By Joanna Bradshaw
One of the most important elements for any independent retailer's success is developing his or her competitive edge, and there are many ways of doing this. In addition to ambience, categories of merchandise, customer service and value added services, the main key is the merchandise you sell. While there are a number of ways to set your merchandise apart from your competitors,' one of the most effective ways is by being aware of current trends, utilizing them appropriately and capitalizing on the ones that will enhance your store and product line.
The difference between a trend and a fad.
The Pet Rock of 1975 is perhaps the best example of a fad, while natural products are a current trend and have been for some time. Retailers want to capitalize on both trends and fads. Fads are easy to spot, as they become obvious quickly, can mean lots of business overnight and can disappear almost as rapidly, leaving substantial markdowns behind. They should therefore be watched very carefully. Trends emerge, and die, more slowly than fads, so they can reap large rewards and be a much safer investment.
As a shopkeeper, you have to decide just how trendy you want your store to be. Barney's and Urban Outfitters, for example, always want to be on the cutting edge, while Macy's for many years wanted to be on the trend when it was cresting. Some stores, those primarily price-driven, are most comfortable with goods that are at the bottom of the trend curve. While any are appropriate for an independent retailer, you have the decided edge in at least one area—emerging trends—since your smaller size allows you to move much more quickly than the big guys.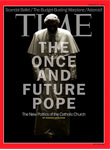 Trends are all around and there are many places to find them. One of the most obvious places is the media: newspapers, magazines and trade journals.  Next to The New York Times, USA Today is an excellent resource, and focuses on trends that are on the upward point on the trend curve and appeal to the larger population. The Wall Street Journal focuses on those at the beginning of the trend curve appealing to the higher economic customer. Popular magazines, like Time and Newsweek, contain articles of general interest and report on broader lifestyle and business trends, while professional and trade magazines concentrate on specific businesses and their trends.
Most businesses have trade magazines and journals catering to them that report trends as one of their most important features, although they are usually related as they are appearing. Home furnishings, for example, has any number of magazines catering to it that report on current trends, as well as decorating/shelter magazines (like Elle Décor and House Beautiful) that not only make trends a central feature, but report them well in advance of their general evidence.
Websites are another marvelous resource.
Of the many free websites that offer periodic trend updates, a few of the best are:
Museum exhibits, TV programs, movies and plays are reflections of our society as well as current lifestyle trends. As an example, evidence the effect of the new movie, "The Great Gatsby" that can be seen in Ralph Lauren's line and all sorts of products from the flapper era.
Other retailers are also a great source of trend spotting. Seek those retailers out in your business and shop them periodically to note their main trends, and when they begin to change them or add new ones.
Almost every major retail business has a trade show.
Trade shows are one of the most efficient ways to spot and monitor trends. Not only will vendors have their most trending goods up front in their spaces, but generally their senior management is in attendance and they usually are more than happy to discuss their take on styles with you. In addition to asking your key vendors what they are seeing, set aside a few hours just to walk the show, concentrating particularly on the most fashion-forward vendors. No stopping along the way or you will lose your concentration. Focusing on the front of their spaces, you are looking for repetition of color, detail and/or a new item. Note anything that catches your eye, in a small notebook or electronic device, each time you see it. The second, third, and fourth time you see it, you probably have a trend.
In addition, there are numerous Trend Services available. These services tend to be expensive, however, many place speakers at trade shows where you can often attend a lecture for free as part of the admittance fee. Trend Services are for the most serious about trends, sometimes called trend masters, who not only spot trends but create products from those trends, as opposed to trend spotters, who use the trends to guide their purchases. These services generally forecast out a year or two.
Retailers must be curious, observant, open-minded and willing to look for trends across industry lines. You will have to note the ones you see and catalog them so you can distill them down later to the ones you want to use.  Repetition of detail or color is the principle by which you can identify trends in any medium. It's that small detail that reoccurs that leads tonew trends.
Once you identify trends, there are a number of ways to best use them, and you will respond to some instinctually. As a response to a common business trend of softening business, for example, the idea of running a promotion will not require much thought, although the promotion itself may). As you become aware of a lifestyle trend, you might, over time, change your product lines or products themselves. Further, a gift shop might cut down on accessories like vases and candlesticks and bring in a line of chocolates in their place.
Fashion trends or categories offer a wealth of opportunities for exploitation. As an example, you might use Pantone's 2013 Emerald Green to build a spring promotion around, incorporating it into a broad range of products, using it in the windows, in décor around the store, etc. and making it a central fashion statement in your store.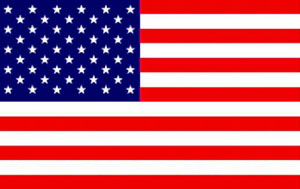 To get the biggest bang for their buck, many retailers select two or three central trends for the spring and two or three for the fall season to develop as store promotions. For each trend they develop a theme, some key elements to use in it, and a color palette so it will all hold together. To illustrate, you might respond to an upcoming event like the summer Olympics by creating a promotion with an Americana theme using lots of red, white and blue, and adding American flags, pin wheels and other decorative elements to tie it all together. Or perhaps in the spring to capitalize on the trend toward harvesting fruit, one might develop a promotion and products using a fruit theme centering on bananas and pears with a color palette of rich gold and greens.
As you build your theme you will search out and add different coordinating items, consistent in detail and color palette, until the story comes alive. After deciding on their themes most retailers develop a trend board, a PowerPoint presentation, or a small notebook with pictures and pantones to keep them on track and communicate it to vendors during the development of the promotion.
Few realize just how much trends influence the retail business or what a tremendous potent tool they can be. The more comfortable you become with gathering them and the more proficient you get in using them, the greater a tool for differentiating and building your business they will become. The sky is the limit. You are only limited by your own imagination and vision.
Joanna "Jody" Bradshaw served as a senior merchandising executive in Bloomingdale's, Macy's, Simmons, and Abraham & Straus. Later she co-founded HØME Ltd., served as GMM, SVP for Dansk International, and was president of two Tiffany specialty chains, Conran's Habitat and Workbench, before starting her own consulting firm. The author's first book, Jody, chronicles her more than 45-year career and her second book, Be a Millionaire Shopkeeper, utilizes her vast retail experience to help the independent retailer level the playing field with the big guys. It reveals the tricks of the trade that increase sales and profitability.