15 Years of Innovation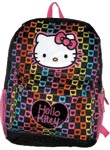 SHERMAN TAO CAME TO THE U.S. from China to attend school, and on his journey it was impossible for him to ignore the sheer volume of tourists and travelers. With 45 million people on the road and in the air, Tao saw a business opportunity in the luggage industry, and launched E-Z Luggage in 1998.
The number of international travelers to the U.S. has now grown to more than 62.3 million people per year. E-Z Luggage has become a major supplier for both independent retailers and big box stores, bringing in hundreds of containers of product annually under its own registered trademark, E-Z ROLL. "We started this project from scratch," says Tao, company manager. "It's hard to start a business, but now we have customers all along the East Coast, and we enjoy the success we've had over these last several years."
An Eye for Trends
After developing its own brand, E-Z Luggage went on to add different styles of bags to its line, including expandable and rolling varieties. "We have hard shell luggage that's selling very well," Tao points out. "They have spinner wheels on them, which are very popular." This luggage is available in gold, burgundy, black and silver, and priced at $115 for a set of three.
Most luggage styles are offered in several different colors, as well as in licensed themes by Disney, Hello Kitty and Barbie, as Tao continues to focus on the latest industry trends. Fifteen years of experience in heavily toured Orlando, FL has sharpened Tao's intuition regarding what types of items will be popular, he says. The firm introduced camouflage printed bags with a pattern similar to that used to make hunters' clothing last year, and it has since become a best seller. "People in Tennessee, Alabama, Georgia and other southern states love it," Tao comments. "We have received many business leads because of the sales we've made with that print."
Attention to Airline Regulations
Another trend of interest to E-Z Luggage falls in line with the tightening weight limits many airlines are enforcing. "The weight of luggage is always a problem, now more than ever," Tao notes. "Even the lightest large bags will often weigh around 10 pounds, which limits the amount a traveler can pack before they exceed the number of pounds they are allowed." In answer to this demand, the company recently released its first lightweight luggage line, called Superlight, which weighs about half as much as the company's other luggage pieces and allows travelers to pack a few extra pounds without incurring baggage fees. "We still use only the best materials, but we have made all of the components thinner and lighter," explains Tao. His plan is to test the lighter products early this year, and introduce more styles later in 2013. In addition, the company sells travel accessories such as luggage tags, locks and straps.
PRICING & ORDERING INFORMATION
Wholesale prices range from luggage tags at $6 per dozen, to $125 for a three-piece set of premium rolling hard suitcases. Suggested retail can be two to three times the wholesale cost of any of the company's products. For any E-Z Luggage order, retailers are asked to meet a $200 minimum. E-Z Luggage will extend promotions to its customers, as certain items become discontinued and fresh merchandise is added to take its place. Tao advises checking the company's website regularly to stay up to date with the latest deals, and to catch clearance merchandise before it sells out. Going forward, Tao plans to begin exporting E-Z Luggage products to China.
E-Z Luggage Inc.
705 South Kirkman Rd.
Orlando, FL 32811
Tel.: 407-291-6669
Website