Consumer preferences and fashion tastes are constantly changing. Especially after a whole year filled with lockdowns, shoppers are excited to get out there and show off some new outfits and accessories. As we gear up to welcome 2022, design experts from across the nation have come together to reveal the top spring and seasonal fashion trends that will define the year ahead.


Key Trends for Spring 2022
"The ever-changing retail landscape, coupled with supply chain challenges, means retailers and brands need to be more agile and reactive than ever. Buyers can no longer afford to spend countless hours dissecting collections to pinpoint the most successful trends or manually compare prices. Based on our research, key items that retailers need to add into their assortments for spring 2022 are cut-out dresses, casual workwear, neutral colors, and tailoring such as oversized suiting looks and mini skirts," Kayla Marci, market analyst at EDITED, said. More of Marci's key trends for spring 2022 include:
Prep school style – Spring 2022's iteration of the preppy trend is multifaceted with major commercial appeal. Retailers can feel confident in betting on preppy's ubiquitous patterns, mini skirts and collegiate crests for future collections. Check and plaid make up 10 percent of patterns arriving new and selling out this year, up from six percent in 2020.
Unapologetically sexy – Cut-out dresses have been a proven success story, experiencing a 193 percent year-over-year increase in investment at a mass retail level. However, for the more trend-driven retailer, the sheer dress is being cemented as a key directional buy for Spring 2022 partywear assortments.
A return to minimalism – Neutral hues topped arrivals as the most-invested color excluding black and white, while solid colors outsold prints 75 percent to 25 percent. Retailers should look to offer refined silhouettes and timeless tailoring in neutral hues.
The new workwear – The return to the office was a clear factor in this season's design process, which saw suiting reappear in abundance. This year, tailoring described as relaxed or casual has seen a 125 percent increase in investment year-over-year.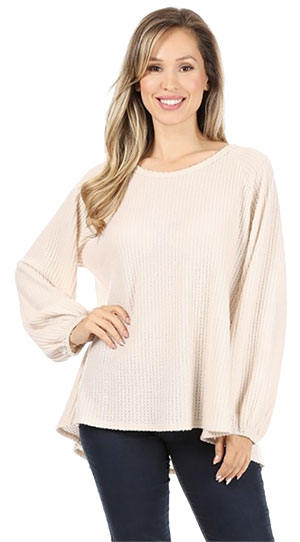 Health & Wellness Will Continue to Grow
Tosha Hays, Chief Growth Officer at Blogilates/POPFLEX, says that the health and wellness industry is not going away anytime soon and will be a really important category in the new year. This includes supplements, vitamins, collagen powders, and fitness. Especially at the beginning of each year, everyone is thinking about new year's resolutions, such as going back to the gym and jumpstarting a healthier lifestyle.
"One of the more important everyday fitness items is that of hydration," Hays said. "We have seen an uptick in water bottle sales, and there are all different types of water bottles on the market, and that will not go away anytime soon. This will continue to be a trend in 2022."
Top Interior Design Trends
Through its 2022 Design Trends Index, FLOR offers a brief look at the popular styles that will be making their way into homes:
Back to Nature — Bringing the outdoors in with nature-inspired design elements will continue to gain traction as consumers include earthy tones, patterns, and textures into their spaces. As shoppers bring nature in, they also evaluate their carbon impact and are choosing eco-friendly options at higher rates.
Loving Lilac — As a gentle, welcoming hue, lilac will be a trending color over the next year in interiors. For playful yet creative spaces, lilac adds bright energy to any space.
Work & Play Hard — Hybrid work styles are here to stay, offering consumers a chance to rethink their long-term needs to accommodate for dynamic home spaces that can adapt at a moment's notice. Carpet tiles can be an answer as they help define spaces while also offering functionality and flexibility to meet new needs.
Share Your Space — Along with nature-inspired hues, gentle curves and organic shapes are here to soften spaces and make homes a true place of comfort. Rounded shapes mimic those in nature, connecting consumers to the outdoors while adding whimsy to their indoors.
Express Yourself — Home improvement and DIY projects have seen a dramatic uptick that will continue as shoppers look to use their homes as an extension of self-expression.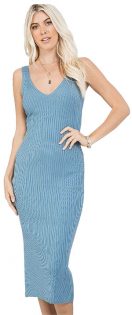 Apparel & Fashion Accessory Trends
Tanise Hill, Designer and Founder of Glory Gold Footwear, says wedges, bold and bright colors such as animal prints, and color combinations will be popular in 2022. "Printed products are more popular and we are seeing them everywhere because they are a fun and quick way to give personality to a multitude of items. Spring '22 will be saturated with bright oranges and reds, and shiny metallics. Shorts, skirts, and wearing both with platform sandals are a must-have for the spring!"
Prepare for the Year Ahead
According to Hays, with the crazy supply chain delays we are experiencing now, unless retailers prepare their inventory well ahead of time, there are going to be major inventory issues. The supply chain and container problems will only get worse, and not only are containers quadrupling in price, but they are getting pretty hard to come by now. If indie shops do not start preparing soon, they could be in for some serious delays come January.
As your store gets ready for spring 2022, check out some of these hot and trending products that your customers are sure to love:
Give your customers a warm spring glow with this gorgeous makeup bronzing stick. It helps create super natural skin that is glowing, bronzed, and warm for an instant afterglow. Clean antioxidant protection and EFA rich, this stick hydrates and nourishes with Organic Cocoa + Shea Butter. Free of harmful ingredients and chemicals and intentionally plant-derived.
Vapour Beauty
www.vapourbeauty.com
HydroJug is exactly what your customers need to stay active during the spring season. HydroJug is here to make it easier and more convenient for individuals to drink more water and minimize the time it takes to keep refilling typical water bottles during a workout. With HydroJug, it holds ½ gallon of water, plus, each HydroJug can be customized with a colorful sleeve that is on-trend and features convenient pockets to carry essentials like a phone.
HydroJug
www.thehydrojug.com
PATH Water is leading the way to a brighter, more hydrated future with the best-bottled water alternative of 2022. Their pure, reverse osmosis filtered water is packaged in infinitely reusable and 100% recyclable aluminum bottles. These thick and sturdy sustainable bottled waters are lightweight and the perfect size to keep in the trunk and then take on the go. BPA-free and made in the USA, they are available in three thirst-quenching options.
Twist Candles
The Twist candle offers a contemporary artistic twist on plain old candlesticks. It is a sleek modern looking candle in which the wax is bent and twisted into two candlesticks — each with its own wick — with a single base also molded out of paraffin wax. Available in a variety of colors including white, pink, mint, ocean blue, and more.
54 Celsius
us.54celsius.com/collections/twist
This set of seven spring wire elastic bracelets features natural stone accents and a Texas pendant. It is a perfect accessory piece for the spring season and pairs well with any outfit.
Judson & Company
866-969-1455
www.judson.biz
Featuring a beautiful floral design all over, this gorgeous clutch is a great accessory to complement any spring outfit. It comes with a long chain to make it into a cute crossbody bag so consumers can effortlessly carry around their essentials.
Ole Accessories, Inc.
323-998-7233
www.olegift.com
This lightweight spring sweater is perfect for the upcoming season. Featuring a striped pattern and a drop shoulder, your customers will be able to fashionably keep the slight chill away without getting too hot.
Sweet Lovely by Jen
213-741-9901
www.sweetlovelyclothing.com/ecomcs2
These adorable lanterns can be used to decorate your in-store spring displays, or you can also sell them to customers. The pastel blue color makes this pair a great spring flower arrangement or even for a baby shower. They each measure 3-inches wide by 3-inches deep with a height of approximately 5-inches. For an awesome centerpiece addition, simply add candles and let the soft lighting do the work of adding a little ambiance to the decor.
Candy Concepts
866-242-7585
www.allcandycontainers.com
Every shopper needs a new pair of sunglasses that will shield their eyes from the sun's harmful UV rays. These fashionable sunglasses come in a variety of colors and are great for both men and women. Twelve pieces come in each order, and the lenses are coated with UV400.
MiamiWholesaleSunglasses.com
888-672-4322
www.miamiwholesalesunglasses.com
Consumers can keep their dog happy for hours with these delicious Yak cheese EcoKind dog chews made in the Himalayas. Dogs will love the yummy natural flavor, while owners can rest knowing their pup is enjoying a healthy snack. These chews are made using only 100% Yak and cow milk, without any preservatives, additives, or artificial ingredients.
EcoKind Pet Treats
888-432-6546
www.ecokindpettreats.com