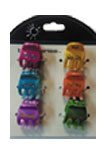 Nearly every retail shop, from clothing boutiques to convenience stores, can benefit from carrying a variety of accessories to complement their line of goods. For summer, undergarments and hair accessories are easy add-on items that offer merchants sure sales and good profit margins.
Superior Closeout, Inc. is located in the New York metro area, and has been wholesaling accessories for more than 17 years. The firm carries underwear, t-shirts, socks, hair clips, belts and other items geared for the upcoming seasons, and is now stocked with accessories for warmer weather. "We offer the best quality products for the lowest possible prices; I've been told we have the lowest prices around," says Larry Tawil, owner. "Merchants can sell our products for half the price of a department store and still make a nice profit."
Hanes, Fruit of the Loom & More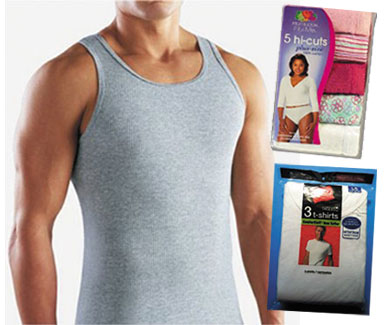 Superior Closeout has a full line of socks and underwear for men, women, boys and girls. Brand names often in stock are Hanes, Fruit of the Loom, Gildan, Joe Boxer, and Jerzees. The firm's selection of men's underwear includes an assortment of three and five-packs; white and colors; boxers, briefs, boxer briefs, and fashion briefs. A selection of t-shirts rounds out the line, and the most popular throughout the year is the white crew neck style. For summer, preshrunk 100 percent cotton A-shirts take on added appeal for the guys, and Superior Closeout has them in solid colors such as black, navy and grey. They are sold three pieces per pack in boxes of 24.
For women, top sellers are three- and five-pack briefs, bikinis, and hipsters in solid colors and prints. Superior Closeout has all the popular sizes, including plus size. Famous brands of ladies three-pack panties are sold in assorted colors, sizes and styles, in a case pack of 72 pieces. Also top sellers for spring and summer are low cut, no show, quarter and ankle socks. Superior Closeout stocks an array of hosiery styles and colors for the entire family, many in 100 percent cotton and polyester blends, plus diabetic and sport socks.
First quality & irregulars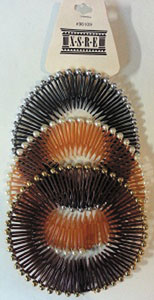 Superior Closeout offers both first quality and irregular undergarments, which are clearly identified on the company's Wholesale Central website. "Discount stores like the irregulars because it is easy for them to retail for lower prices," Tawil shares. Hair accessories are also especially popular in warm weather, because women and girls no longer have to cover their heads with scarves and hats.  Superior Closeout is ready with an assortment of clips and combs such as three-pack Accord combs, brightly colored mini-claw clips, and small velvet animal print hair clips in brown, pink and blue. The firm also has a seasonal selection of ladies' belts.
Buying details
The minimum order is $250. Purchases usually ship within one to three days of payment, and buyers receive tracking numbers once orders have been processed. "We offer great customer service, and we have very satisfied customers," Tawil adds. "We constantly update our Wholesale Central listing with new items, so merchants should visit our store weekly to see what is available."
Superior Closeout Inc.
Bush Terminal Bldg #57
Brooklyn, New York 11232
Tel: 718-422-1110
Website: wholesalecentral.com/superiorcloseouts/