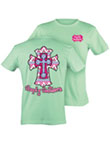 T-shirts are popular sellers year-round, and sales really heat up as the weather gets warmer. Simply Southern Tees stays on top of the latest fashions, and designs and produces the hottest looks in country and Christian themed t-shirts, says Ginger Aydogdu, owner. "We watch consumers and also get feedback from our customers on what is selling well and what they would like to see. People are still drawn to colors rather than neutrals, and vivid colors are a strong trend. The two prominent colors we are seeing this spring are coral and mint. Pattern wise, we are seeing a lot of chevron and Aztec, which is very geometric. We have a new selection of t-shirts and pocket tees with those designs and colors."
Simply Southern Tees also recently introduced a unisex Preppy Collection that comprises several seasonal favorites such as mint, coral and navy, and lots of fun designs, including bow ties, a sleek fox, and an anchor. "Nautical is another hot look now," Aydogdu continues. "Our preppy ensembles are great for tailgate parties as well as other occasions. They are very basic, but they can be dressed up. Many women are wearing them with scarves and a dressier type pant versus jeans."
Embroidery Station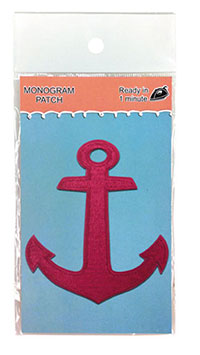 Personalized products are still tops with consumers, and Simply Southern Tees is making it easy for retailers to profit from this trend with its Embroidery Station. Patches retail for $5, and more than 50 are available including letters of the alphabet and an anchor. Customers choose their pocket t-shirt, scarf or handbag, and pick a patch, and retailers use a heat press to customize the item in just 15 seconds. "Vendors can personalize shirts in their stores, so they don't have to stock every letter of the alphabet in every size of shirt," Aydogdu explains. The company sells the heat press for $750. "A lot of merchants monogram, but that is very time intensive, and an embroidery machine costs around $10,000." A display stand includes 204 embroidery patches, six of each initial and anchor design in black and pink, 12 scarves, plus a stand and signage.
Simply Southern Tees also offers lines of t-shirts for women called Simply Southern, Country Chick, and Faithful Girl. For men, the firm has a selection of tees labeled Country Thang that has outdoor and sports designs, as well as Christian sayings. All t-shirts are made of the highest quality 6.1-ounce cotton, and retail for $16.99 to $19.99.
Coordinating accessories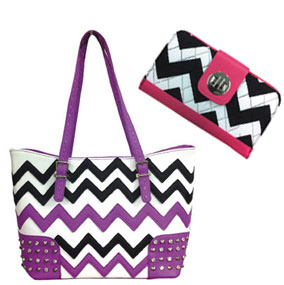 Simply Southern Tees also distributes related fashion accessories, including cell phone cases, handbags and wallets. "We are a one-stop-shop for our customers," Aydogdu points out. "We have handbags and scarves with chevron, preppy, cross, anchor and many other designs. All our products relate. Many are impulse buys because they are inexpensive. When retailers keep our products by the register, consumers often add them to their purchases."
All design work and printing are done in the USA at the Greensboro, NC plant. The company has a large inventory, and offers quick shipping. If merchants place an order by 2 p.m., it is shipped that day. The minimum opening order is $300, and the lowest reorder is $100. Retailers can buy the sizes they need, as there is no minimum per design. Orders can be placed online or by phone or fax. Visit Simply Southern Tees at the Atlanta International Gift & Home Furnishings Market, July 8-15, in Building 3, Floor 5, booth 2403.
Where to buy:
Simply Southern Tees
209 Creek Ridge Road, Suite E
Greensboro, NC 27406
Toll Free: 855-219-4399
Website: simplysoutherntees.com