by Catherine Perry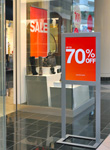 The holidays are quickly approaching as they always do in the months leading to the most wonderful time of the year. Shoppers begin planning before they become frantically buried in wrapping paper, ribbon, and lists of shopping that needs to be done. This is the stage when they wonder, what are the ideal gifts, where are the perfect places to purchase them, how can I budget my spending, how long will I procrastinate? This time of year encompasses the calm before the storm of the holiday's hectic nature, the perfect time for independent brick and mortar retailers to prepare for a successful season. Of course, competing with chain stores is a large factor in this preparation, especially for smaller businesses. However, competition is possible if you follow some simple techniques.
Preparing
It isn't too early to begin putting out holiday gift options, as the early shoppers get their foot in the door. According to CNBC, this holiday season is projected to be stronger than years past for retailers. Last years sales had grown by 3.6 percent; this year they are expected to climb even higher. Independent brick and mortar retailers should be tracking their popular items and using those statistics to their benefit. This is an advantage that independent retailers have over chain stores. Small retailers are able to track their customers' purchases more accurately and intimately. It is also mindful of an independent retailer to look into not only trends in their own business but also those of relative chain stores. The competition is evident in the holiday season and keeping up on the trends is crucial to a successful season.
Advertising
Another helpful tactic to beating out the competition this holiday season is advertising. Chain stores advertise the best they can to reach the masses, independent retailers should do the same. Get creative with sharing news of new inventory, promotions, sales etc. by posting on social media or busy areas of town. If your retail business is solely online, create advertising popup links or promotional emails to send frequent buyers. Make the advertisements aesthetically pleasing yet as eye-catching as possible to intrigue potential consumers. If advertisements appeal to your customers they will be willing to spend more, shop more often, and spread the word of your business to future shoppers.
Connecting with Customers
As an independent brick and mortar retailer, your personal connection and customer intimacy are greater than that of chain stores, which is to your advantage whether you realize it or not. It is important to project yourself as a business owner who is approachable and customer conscious. For chain stores, it is more difficult to be helpful and personable to each customer, considering the multiple locations, rules and restrictions, and the sheer volume of shoppers. Customer service and relationship-building is a key factor to keep customers returning and sharing the news of your business.
This holiday season should be a success for anyone following these tactics and working hard to stay ahead of the competition. A customer-centric mindset, curated product selection, and creating aesthetically pleasing advertisements will keep your business booming through the holidays. Be conscious of trends and stay on top of popular sales to maximize your progress. Most importantly, make your customers feel appreciated and important to your business, as they are the reason for your season — and a successful season at that.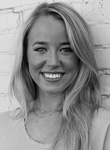 Catherine Perry is an intern for Independent Retailer. She is currently a student at the College of Charleston, majoring in communications. As well as contributing weekly to the Independent Retailer, she enjoys submitting pieces to one of her school's online magazines.