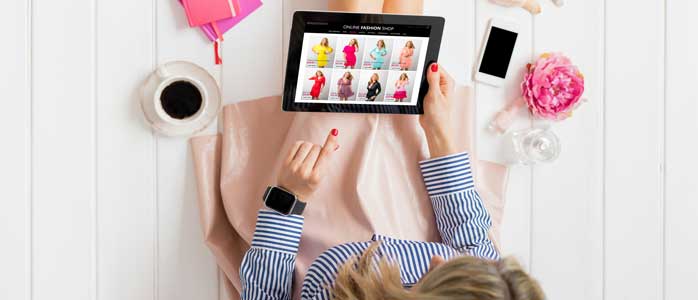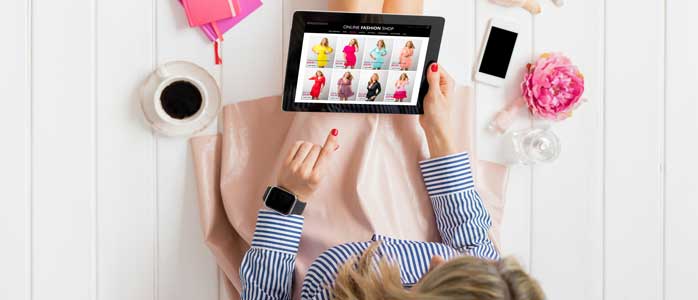 Memorable in-store experiences have always been a top priority for retailers. How else are you supposed to differentiate your business from the others? With more consumers shopping from home and afraid to go out due to COVID-19, the pressure is higher than ever before for indie retailers to deliver exceptional in-store experiences.
One small start-up is proving just how important the in-store experience is for shoppers. Even during COVID-19, their sales have gone up and consumers are staying loyal to the brand, not only because of the products they offer, but because of the experiences they deliver.
The Ultimate Luxury Lifestyle Experience
Jaxson Maximus (jaxsonmaximus.com), a custom clothing shop headquartered within Brickell in Miami, Florida, offers three different elements that make their business stand out from the crowd: they make custom clothing, they are a full salon and barber shop, and they have a full service tailor shop, all in one location. The concept was founded by a father-daughter duo who wanted to bring something new and innovative to the industry.
Clients can work one-on-one with salon stylists or tailor to get a fresh new cut or get a custom suit. During their experience, clients will enjoy a complimentary cocktail from the Jaxson Maximus signature beverage bar, shoot a round of pool or hit a bullseye on their dartboard to win a Jaxson Maximus gift card. Grooming services include haircuts and trims, shaves, color, hand and foot grooming, waxing and teeth whitening.
It's About More Than Just Purchasing a Product
According to a Sitel Group study, after facing nearly three months of COVID-19, 76 percent of consumers moved to online shopping for items they would typically buy in store. What's more, 57 percent of those consumers plan to continue buying online after the pandemic ends, signaling a potential for permanent change in consumer shopping behaviors. With more consumers planning to continue shopping online even after COVID-19, retailers need to give shoppers a reason to come into the store.
Providing experiences such as those from Jaxson Maximus are exactly what's getting consumers out of their homes. During the heart of the pandemic when brick-and-mortar shops were closed down, they strategized how they could still serve the public and decided to try in-home haircut services.
"We just opened in November and we were this new concept right in the heart of Brickell, and then in the beginning of April we got the notice from the mayor that we had to shut down because of COVID-19. This was not a part of our plans!" Christian Boehm, Co-Founder of Jaxson Maximus, said. "Once we reopened, all of those customers came back for haircuts as well as new customers."
Listening to What Consumers Want
Another problem retailers are facing is the lack of need or want for certain products, such as business casual clothing or travel supplies. Most consumers are working from home or just staying home in general to be safe, so all of the products they were interested in before the pandemic just went out the window.
Jaxson Maximus saw this change once their brick-and-mortar location reopened. The need for custom suits went down since most people are now working from home, so they decided to come out with an athleisure line. "Our athleisure line is for the customers working from home but also those who want to get a bite to eat and not look like they're in sweatpants. It's more comfortable, but they can still get on a call with a customer," Christian said.
Part of giving that memorable in-store experience is by listening to your customers and seeing what they want or need, not just what you think they want. Jaxson Maximus is thriving and was named Salon of the Year for 2020 just by being a little different and thinking outside the box. Try to think outside the box for your business and see how you can get customers wanting to come into your store.