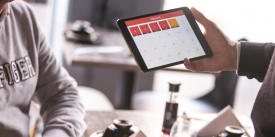 Monthly subscription box services have been a huge hit with retailers. It's an easy way to create a personal connection with customers and keep them happy with new goodies that are put together nicely in a box sent to their house each month, eliminating the need to go out and check for new products. Best Buy has recently taken the subscription service to a whole new level by providing a Geek Squad to participating consumers to help with technical support.
A full-year subscription costs $199.99 and includes "unlimited" technology support for services and devices administered by Geek Squad staff in-store, by phone, 24/7 online or through the Best Buy Home app. Subscribers are also eligible for discounts on in-home services like TV mounting, appliance installation, computer setup and connected home device installation, select hardware repairs, and future purchases of most Geek Squad Protection and AppleCare service plans, according to Retail Dive.
For a retailer like Best Buy that sells a giant assortment of different products that consumers often need help with, a subscription model is a perfect idea. The service is a great way to get customers and households to think of Best Buy as their own personal IT department, which will, in turn, make customers want to use their services more often. If your small store sells similar items or products including bikes, outdoor gear, kitchenware, hardware, or art supplies, it might be time to look into an in-store subscription service.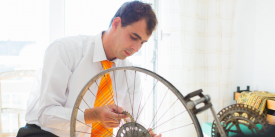 Many customers don't know the first thing on how to install or fix the above products. A subscription service like Best Buy's can help draw consumers in like a regular warranty, but this is a little more personal. You want your customers to think of you as their go-to if something goes wrong with a product, or they're just not sure how to install something. The goal is to keep them coming back, and a yearly service like this is the perfect option for giving customers the information they need and keep them engaged with your store.
You can also extend the subscription to people who have never shopped at your store before. Best Buy offers their tech support membership to customers who need help immediately and easily, no matter where or when they bought them. This is a good sales technique to keep in mind because someone could just be looking for help to fix their bike or kitchen appliance, and by extending this membership to them, you establish a personal connection and may very well have future business from them. You can attract a whole new range of customers just from offering them cost-efficient service solutions.
Coming up with new products to sell to attract new customers can sometimes be difficult. A yearly subscription is a risk-free way of getting business because you don't always need to sell a product in order for a customer to buy the membership.