by Vic Ricci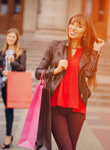 For consumers, return policy is often one of the main things they consider before making a purchase. eCommerce brands should never consider their return policy as an afterthought, but should instead give it much consideration. Too stringent a return policy might hinder sales; too liberal a policy might mean that consumers could take advantage by frequently returning goods. Though consumers return products for a variety of reasons (damaged, wrong size, etc.) your returns process doesn't have to be complex or difficult.
Here are three things to keep in mind when designing and successfully implementing your store or ecommerce return policy:
Define your policy
Communicating with your customers creates understanding and mutual trust. Share the return policy on your website, in your store and reiterate it when customers place an order online. Before clicking "submit order," buyers should be made aware of any time constraints for returning a product, whether you charge a restocking fee or a refurbishing charge, or any other fees.
Making policies clear will ensure that returns are not only fair to both parties, but also are as streamlined as possible.
Understand the product lifecycle
Upon receiving a return, it is important that your staff knows what to do with returned merchandise. Create a plan with the product lifecycle in mind.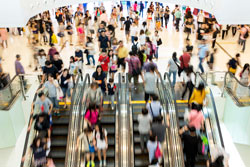 For example, if you sell seasonal apparel and have an open-ended return policy, you'll be receiving returned shorts in winter and coats in summer. From an operations perspective, you need to have a plan in place to receive returns and handle them efficiently. Be sure your staff knows what is able to be resold and what is not. Consider clearance sales, flash sales and short-tem email marketing sales to reduce your returned inventory.
Remember OHIO: Only Handle It Once
Beyond the product lifecycle, it's important to make sure items are back on the shelf and consumers are reimbursed for their returns as quickly as possible. Accomplish this by embracing the OHIO rule.
Educate your staff to understand that handling a product excessively wastes time and money. For example, opening an item, shelving it, scanning it, then shelving it again before even reintroducing it into your inventory reduces efficiency. These incremental changes in efficiency impact the bottom line and your ability to serve customers.
If your staff understands the restocking process, then they will be able to handle the entire procedure from start to finish. Start with a series of standard operating procedures to help sales associates categorize the inventory properly so that it can be handled once, put away with like goods and never touched again. Doing so will keep costs low and your time managed effectively.