By IvyLee Rosario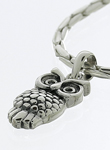 With new jewelry collections launching every three months, Planet Silver has been a quality silver wholesale supplier for over 15 years. The company relies on their strong customer relationships to brainstorm new product ideas, asking for client feedback to determine what is currently trending in the marketplace. "We are reliable, honest and well-established manufacturers and wholesalers of jewelry whom clients can trust to source their stock," says Claudio Fuertes, owner. "We make sure our clients are 100% satisfied. The sterling silver jewelry we offer is jewelry that sells."
Amongst their successful lines, the most popular selling items are their tree of life jewelry and infinity jewelry. Other products that sell well also include various lines of earrings, rings with inset crystals, and simply designed silver toe rings. "Sterling silver or gemstone bead stretch bracelets also move very well," adds Fuertes, "and macramé bracelets with charms, especially heart charms, are always popular."
Planet Silver is not like your average silver wholesale supplier, Fuertes asserts, because they concentrate on assuring their customers that they will receive the highest detail, expertise and quality in each piece of jewelry they order. "We take pride in our flexible, responsive and helpful customer service, which is sure to be one more factor that set us apart from our competitors."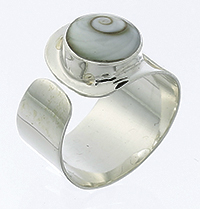 Planet Silver is currently celebrating a milestone of their own. Since opening their own manufacturing facility in 1997, the company has grown exponentially to include the need to purchase a larger facility with 1,075 square feet of space. The company is well on their way to bigger goals with each passing year.
Fuertes has big plans for Planet Silver's future, from expanding their services to international sales. "We will be starting a tag and engraving service. And we are planning to expand our design department and offer more services to our clients, allowing for more collaboration on products and jewelry ideas." Fuertes explains. "Our company is also planning to attend international trade shows, which are already a necessity if we want to keep up with the demands of global trade," he continues.
Planet Silver has a minimum order amount of $200 and their typical minimum order quantity for in-stock product ranges between one and five pieces or pairs. Wholesale prices are listed on the company website and range from $1-$50/piece and can retail anywhere from four to six times the wholesale price depending on the market. The company does offer customization on a case-by-case basis depending on what the customer prefers. For more information visit www.silver-jewelry-planet.com.