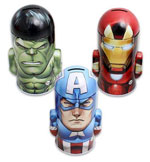 Holiday 2016 will be here faster than we know it. Retailers nationwide are finalizing inventory, marketing strategies, and display plans. For many retailers, toys play a huge role in holiday sales.
Independent Retailer has forecast some of this year's best selling categories and products so retailers can make the most out of this lucrative season. This year's toy landscape is characterized by a blend of innovative and classic toys, with many popular licensed brands.
Marvel®
Marvel® has been releasing movies left and right for the past several years, with no sign of slowing down. New items for this year include life-size Captain America shields, Giant-Man figures, and 10-inch plush Avengers characters. This year marks the 75th anniversary of Captain America. Between the anniversary and the new movie that was released this year, Captain America: Civil War, we expect this character in particular to be very popular this holiday season.
Ghostbusters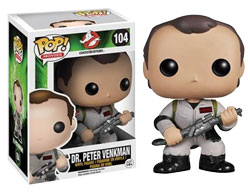 The remake of this 1984 classic movie with an all-female cast will create a whole new generation of Ghostbusters fans, in addition to rekindling the fandom of the older viewers of the original movie. Traditional toys such as Ghostbuster Legos, figures, and plush are popular options. Additionally, prop replicas, board games, and the original movie on DVD are making appearances in retail locations nationwide.
Drones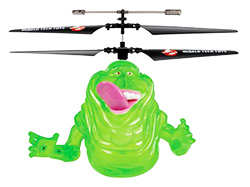 Advancing technology means sleeker, more sophisticated, and less expensive hobby-grade remote control toys. World Tech Toys is one of the largest suppliers of drones and other hobby-grade equipment to retailers of all sizes nationwide. To date the company has sold three million drones. By 2020, drones are expected to be a $120 billion dollar industry. World Tech Toys offers durable products with features such as live feed video, HD cameras, and extended battery life at a fraction of the cost of most competitors. The family-owned company also manufactures helicopters and licensed flying figures. Their licensed toys include flying DC Comics and Ghostbusters characters.
Pokémon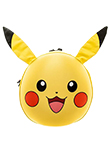 The new Pokémon Go app has taken over mobile devices by storm, boasting more users than Twitter. Children and adults alike are playing the game, and people just can't get enough. The original Pokémon cards, TV shows and movies are regaining popularity. New toys such as pokéballs, pokéball belts, and trainer kits are current top sellers. Earlier this year, Nintendo also announced the release of Pokémon Sun and Moon games for Nintendo 3DS this November, tying in perfectly with the current Pokémon Go hype.
Creative
Toys that are both fun and educational are always a hit with children and parents alike. New and popular options for holiday 2016 include crystal growing, snap circuit kits, terrarium kits, solar robot kits, and natural lip balm making kits.
Technology
Technology trends inevitably trickle down to children's toys, with this year being no exception. Educational tablets for children are still a viable option, each year offering slimmer and more advanced options. Smart watches specifically designed for children with simple photo, video, sound recording, alarm, calendar, and basic game functions are another trickle-down favorite of this year.
AR and virtual reality helmets and viewers have been a new addition to the toy marketplace the past few years, and continue to sell well as holiday gifts. 3D printing pens are another new popular toy category that provides a creative learning outlet.
Additionally, interactive robotic toys and video games that teach toddlers and young children the basic foundations of coding and programming have taken the marketplace by storm this year just in time for the holiday season.
Classics
These toys have stood the test of time for a reason. Lincoln logs, Etch-a-sketch, and last but not least, our list would not be complete without Elmo. The character has been a holiday tradition since the '90s with the release of Tickle Me Elmo. This year, plush Elmo takes center stage.
Toys are an important category many retailers, especially around the holiday season. This list names just a few of the top trends, but the options of merchandise in this category are nearly endless. Overall, gift givers are looking for toys are simultaneously entertaining and educational for the recipients. If shoppers can "wow" the recipients with a toy that brings back feelings of nostalgia from their own childhood, even better.