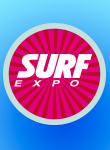 This week, Trade Show Executive named Surf Expo among the Fastest 50 trade shows in 2015 for growth in exhibitors. This marks the fourth consecutive year the show has been on the Fastest 50 list. Winners of the Fastest 50 are selected based on the highest percentage of growth in: net square feet of paid exhibit space, number of exhibiting companies and number of attendees.
"The Fastest 50 Class of 2015 once again includes a mix of established shows and up-and-coming events in nearly every industry sector, proving that face-to-face exhibitions are important assets to the business world," said Darlene Gudea, President of Trade Show Executive Media Group.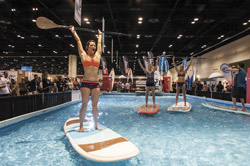 Surf Expo is the largest and longest running boardsport, beach, and resort lifestyle trade show in the world. The show features more than 2,600 booths and draws buyers from the U.S., Caribbean, Central and South America for resorts, cruise lines, specialty stores, and more. Surf Expo runs twice a year in January and September.
"Surf Expo is excited to be included in Trade Show Executive's Fastest 50 once again. The award for exhibitor growth is a reflection of our market strength and buyer-focused efforts. We look forward to expanding our market verticals in 2016 and attracting more attendees to help us achieve our goal of being THE marketplace for water sports in the world," said Roy Turner, Surf Expo's SVP and Show Director.
The next Surf Expo will take place September 8-10, 2016, with Board Demo Day on September 7, in Orlando, Florida.