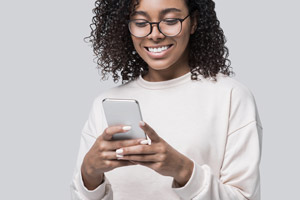 by Greg Chen
For many companies across many industries, email has been the go-to channel for key customer communications — from logins and passwords, to advertising and marketing, to policy updates. However, these processes represent just the tip of the iceberg when building and enhancing the customer engagement experience.
SMS marketing is a powerful tool that goes beyond helping brands communicate with their target audience — it also serves as a gateway to rising above the competitors. SMS as a direct, clear, and valuable channel can go a long way to build meaningful and solid relationships with your customers using relevant and personal content. In order to reap the benefits of SMS marketing, retailers need to capture their audience's information and build a subscriber list. How exactly can businesses get their customers interested? Here are three tips for capturing your audience data and gaining more engaged subscribers:
Leverage Simple-to-Use Tools
The effectiveness of your next SMS marketing campaign relies heavily on the quality of your subscribers. Due to the personal nature of SMS, you must make subscribing to your news and notifications as tailored yet simple and accessible as possible for your current and prospective customers. With accelerated digitization, there are several tools and methods that you can use to achieve this. Text-to-join is a well-loved and tested method, this tool allows customers to text a keyword to your business number and automatically join your subscriber list. Share your keyword in-store, on your website, or even on your social media to expand your potential reach.
Obtain Proper Consent
While it is beneficial for companies to communicate with their customers via SMS, it is also crucial to understand the regulations before sending a message. For example, while you may want your subscribers to be constantly updated with news and promotions, you must realize that there are different types of consent: informational and promotional.
Just as their names suggest, informational consent is given whenever a customer is added to your database through a specific action, such as a login. Promotional consent refers to deals and newsletters a customer agrees to receive from businesses. The most important takeaway from this is that your messaging and wording must be clear and honest when customers agree to share their personal information with you. For example, if a customer has agreed to receive promotional content through email, you must seek consent to reach them through SMS.
Spark Their Interest
When brands ask for personal information, audiences usually consider the "what is in it for me" factor. To help customers understand the value of becoming a subscriber, retailers can harness promotional giveaways and other incentives to motivate their audience. Depending on your business, this may vary from discounts and coupons on selected items and services, or could include a promise of future loyalty discounts for subscribers only.
Another way to motivate your customers is the experience of exclusivity. Offer them the option to be the "first one to know" about new sales, locations, and products upon joining your subscriber list. To build a meaningful customer engagement experience, it is crucial to seek ways to leverage SMS marketing in your business strategies. By following the above tips, you are a step closer to capturing your audience and building a powerful subscriber list.
CEO and co-founder of Mobiz, Greg has more than 15 years of mobile innovation and experience in both B2B and B2C. Born in Taiwan but raised in South Africa, his multicultural context has shaped him to be a passionate leader, thinker, and pioneer. He has led Mobiz to become a trusted platform that accelerates commercial success through mobile engagement.