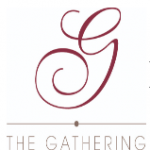 Urban Expositions, a leader in the Gift & Souvenir tradeshow business, announced on Friday the launch of The Gathering West, a by-invitation-only hosted event for the souvenir & gift market's winter buying needs. The Gathering West is being launched as a west coast version of Urban Expositions' The Gathering, which takes place in the fall in Florida.  
The Gathering West will take place February 4 – 6, 2019 at The Riviera Hotel in the resort destination Palm Springs, California. The event is set to host 150 retailers and 60 suppliers for 3 days providing an intimate setting for business and networking. To further the personalized experience retailers and suppliers will receive guaranteed one-to-one meetings during the event based on mutual matched interest.
"The Gathering West is being launched based on years of conversations with our customers." said Lisa Glosson, Vice President of Urban Expositions "Our focus is on creating a high-level, meaningful experience to help accelerate sales and connect customers. The guaranteed one-to-one meetings make this model efficient for all. The results to date have been terrific and we are excited to provide this opportunity for our customers."
The location of Palm Springs provides an exceptional luxury experience and is the perfect complement to the event. Combing the destination and the event amenities will allow all participants to focus on creating positive business relationships in an exquisite environment.
For more information on attending The Gathering West, contact Jhana Jordan at jjordan@urban-expo.com or 678.370.0338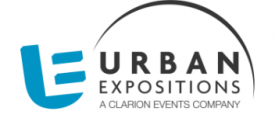 ABOUT URBAN EXPOSITIONS
Founded in 1995, Urban Expositions, now operating as Clarion UX and owned by Clarion Events, produces and manages a portfolio of 36 trade and consumer events, serving a range of industry sectors including Gift, Souvenir, Art, Aviation, Apparel, Foodservice, Specialty Retail, Gaming, Automotive and Enthusiast Lifestyle, with offices in Kennesaw, GA, Chicago, IL, Trumbull, CT, Portland, OR, and Boca Raton, FL. www.urban-expo.com