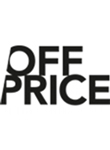 By Jasmine Glasheen
There's a stigma about off-price retail: that there's less profit to be made in the value sector, that lower prices mean lower quality, or that expanding into off-price merchandise will devalue a brand. These misconceptions are held by those who don't understand either the role or the definition of off-price merchandise.
Off-price is accurately defined by Dictionary.com as, "offering or dealing in goods, especially brand-name apparel, at prices lower than those at regular retail stores or discount stores." In other words, the category is defined by price alone. This means that off-price merchandise, like regular inventory, umbrellas every quality level and price point.
Take Burberry®, for instance. After Brexit caused the value of British currency to plummet, the English luxury brand became effectively off-price for international consumers. Last November Bloomberg reported Burberry® sales as having increased by 30 percent in the UK alone. Although Burberry® is still very much a luxury brand, it's considered off-price in international markets, based on sterling's devaluation.
Burberry® isn't the only brand benefitting from the demand for off-price merchandise. The off-price sector had strong growth in 2016, eclipsed only by the breakneck growth of Amazon. According to marketrealist.com, TJX Companies®, Ross Stores®, and Burlington Stores®, the three leaders in off-price retail, have a projected sales growth for 2016 of 7.2%, 7.3%, and 8.6%, respectively. Each company is planning to open more locations in the coming year.
Customers can now remotely research an intended purchase on their smartphones. They can quickly become apprised of product reviews, images, and whether they can get the product cheaper online. Finding the lowest price is a point of pride for most customers, who are empowered by technology.
But the off-price market is about more than just spending the least amount possible. Off-price retailers still provide the shopping magic that draws customers into brick and mortar stores. After the economic recession, shopping at full price stores wasn't an option for most people. Customers flocked to off-price retailers, who provided them with merchandise they could afford and a wider variety of merchandise than they were accustomed to.
At TJ Maxx® or Ross Stores®, a customer might find anything from Strivectin® skin care selling at ½ of its retail price to a $40 Calvin Klein® evening dress marked down from $180. Customers never know what they're going to find, or what level of goods they're going to be able to afford. TJX and Ross Stores® make items that were merely aspirational, obtainable to a wider range of consumers.
"Off-price is about achieving value," says Stephen Krogulski, CEO of the OFFPRICE Show. "Finding those unique products at prices that you're excited about, then bringing that excitement to your customer. The off-price sector gives you a way to differentiate yourself, it's your customer's reason for buying from you."
Although department stores offer off-price merchandise, their pricing strategies deter most off-price customers. Department stores' false markdowns, confusing coupons, and sales that are only applicable to select items deter millennial-minded customers, who appreciate value and transparency.
As boutiques and independents buy inventory in smaller batches and have less contractual sourcing agreements, they can maintain healthy growth margins by sourcing value merchandise. Off-price merchandise enables storeowners to offer customers a good value and variety of quality apparel, while bringing a little retail magic into their stores.