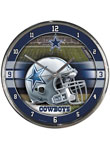 As the temperatures fall, sports sales are heating up for retailers across the country. Football season kicked off last month and hockey and basketball season are about to begin. Fans are flocking to stadiums, setting up tailgates, and hosting viewing parties nationwide. Corey Scull of Wholesale Express Sports says, "October is the perfect time to start selling licensed sports goods."
Wholesale Express Sports has catered to mom and pop stores, gift shops, Hallmark stores, and pharmacies nationwide since 2002. Based out of New Jersey, "Our goal is always to provide our customers with the excellent service and competitive prices that they have grown to love," says Scull.
According to Transparency Market Research, the growing licensed sports merchandise market will reach over $48 billion by 2024. To accommodate growing sales, Wholesale Express Sports has added many new items to this season's inventory including a "7oz plastic hip flask, chrome wall clock, and the Air it Out Youth Football," says Scull. Traditionally, their best-selling products are coffee mugs, utility gloves, fleece blankets, earbuds, and magnets. However, Wholesale Express Sports carries almost every type of merchandise you can think of ranging from stockings, coolies, bags, wallets, baby items, puzzles, plush, apparel, and much more.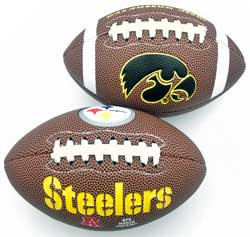 "What makes Wholesale Express Sports unique is that we are a stock company that can turn orders extremely quickly," continues Scull. "Orders ship within 48 hours even during the busiest times of the year. Wholesale Express really is your one-stop shop for all of the major manufacturers in the officially licensed sports business."
Wholesale Express Sports carries licensed merchandise for teams in the NFL, MLB, NHL, NBA, NCAA, and soccer leagues; altogether they offer merchandise for well over 100 teams. Retailers can browse merchandise and set up an account on Wholesale Express Sport's brand new website www.wsesports.com.