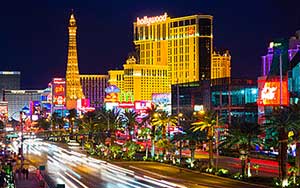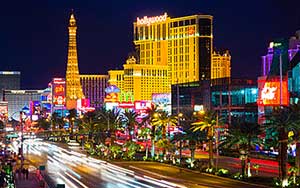 After the holiday rush and January's inevitable inventory taking, what's better than spending a few days in Sin City and taking a look at the up and coming fashion and accessories for Fall 2019? Join the International Fashion Jewelry & Accessories Show in Las Vegas in February 2019 as they celebrate their 21st anniversary. Buyers will rub shoulders with top designers, select manufacturers and a long list of distinguished jewelry and accessory suppliers.
Held at the luxurious Embassy Suites Las Vegas, the show spans 4 days, February 2 -5, 2019 and is the perfect venue for boutique owners, gift and jewelry retailers, and those selling accessories of every kind. If you're looking to place a volume order for fall fashion products, you will have your choice of over 200 different accessory lines. Beautiful jewelry including sterling silver fashions and watches, designer scarves, plus the backbone of accessory lines including belts, handbags and hair accessories will all be available for buyer perusal.
The Embassy Suites venue allows for small, quiet and private showrooms where you can take your time and get to to know the vendors at the show. Many buyer amenities are also available including discounted hotel rates for attendees, plus a free daily lunch buffet, and convenient van service for local transportation in downtown Las Vegas.
Plan your winter get-away now and register to attend the IFJAG tradeshow in Las Vegas!
IFJAG Show
February 2-9, 2019
Embassy Suites by Hilton®, Las Vegas NV
Website: www.IFJAG.com