By Lisa Evans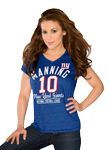 Many of us have childhood memories of sitting on a bench, facing a ball field or court or ice rink, waiting and hoping that Coach would finally put you into the game. For some natural athletes, you were always put in rotation, but for others in the not so coordinated group, sometimes that wait was long. We've all certainly grown and changed a lot since then, and so, too, has the wider world of Sports. Not only has dodge ball been resuscitated as an adult league sport – yes, I'm serious – but huge changes have also taken place both on and off the field. Gone are the days of sports stations covering only male-dominated games, the women have come into their own, especially on the collegiate scene. The enduring appeal of sports has grown exponentially over the past few decades and along with its growth has come an amazing opportunity for retailers to join in the fascinating –and lucrative- world of sports licensed products.
There's a whole new game in town.
Traditionally, if you were a sports store, you sold…well, sporting goods. Your inventory would consist of products like footballs, baseballs, ball caps and helmets, jerseys, and gear and shoes of all kinds. The majority of your lines were products branded with professional teams or player names and all were licensed by a handful of major licensors. Getting started in this business was frequently difficult as the high cost of getting a licensing account with the large brands was a laborious – and expensive – proposition.
Nowadays, however, not only are there options for retailers interested in selling sports products in a traditionally styled "sports shop," but there are also myriad options for adding sports themed products into your inventory, no matter what type of retail store you run.
Take Pro Image Sports: this hugely successful franchise offers entry into the world of sports licensed products by offering a step by step process for retailers to own their own
Sports store. "If you have a passion for sports, or you're a consumer of sports products yourself, and you already know it well, this is perfect for you," says Ben De Voe, Franchise Development Director for Pro Image and franchise storeowner himself. "I believed in it so much I put my own money into it." Pro Image saw an opportunity in the retail marketplace several years ago when some of the larger brands changed ownership and management, terminating previous licensing deals and leaving many independent stores out in the cold.
"Some of these businesses had been around for a long time, and it just made sense for them to come over to Pro Image so they could keep selling their favorite products. So they came over to us and got right back in," adds De Voe. Pro Image stores carry a large inventory of apparel, novelties and headwear, branded with every major league sports team as well as an extensive line of collegiate merchandise that appeal to a broad range of sports fans.
The Good, The Local and the Ugly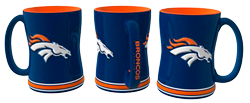 But what if you're not a traditional sports store, yet you're still looking to carry licensed merchandise to broaden your lines? Never fear, with the growth of the world of licensing, there's something for absolutely everyone on the market these days. The products offered by the licensees of NFL Players Inc. have you covered, according to Steven Scebelo, Vice President for Licensing & Business Development for NFL Players Inc.
"We've licensed G III this year, which has had women's apparel sports licenses for probably more than 20 years now. They produce the Touch by Alyssa Milano line and G III for Her, so they will be doing the NFL player products, both of those lines, combining the player rights with the NFL rights that they acquired separately. We had been seeking to grow the assortment of women's apparel and to do it with a company that has been doing it in sports licensing for as long as they have, it's just been great."
For retailers who carry women's apparel, Scebelo notes that the G III player merchandise will debut during the 2015 holiday season, with the full line available in 2016. Holding a roster of 80+ licensees and running the gamut from digital, apparel and hardline products, NFL Players Inc. has a base of solid experience on which retailers can draw.
Linking small business retailers with their favorite NFL players to promote store shopping and local awareness is a continued goal for Scebelo. At a recent Chamber of Commerce event in Pennsylvania, Scebelo noted that area stores hired NFL players to tweet about their stores using the affordable NFL Players Inc. program, Activate. With over 500 individual players available in the Activate database, Scebelo is confident of retailer success. "Did you know you can get a player who has a significant following on Twitter and he's there in your marketplace to tweet specifically for your business for maybe $150, or in some cases even less?" Scebelo asks. "It's a great way to connect with a player and build a relationship that can really be lasting. You might hire them to come and do a few tweets for your shop and you get great response and everyone loves it, and it can become a regular thing and a lot of positive things can emanate from that type of connection."
Among the most successful player product licensees, Scebelo points to Forever Collectibles. "They identified an unexploited opportunity last year, which was Ugly Sweaters," Scebelo laughs. "It was a really on-trend product and it included 14 different player sweaters in the line, which was great. It turned out to be a terrific impulse item, something that retailers really love." This year, Forever Collectibles has expanded their line of Ugly Sweaters and now includes additional apparel categories including leggings and scarves, accessories and fleece, all carrying player names and likenesses.
It's All About That Base
The sheer range of sports licensed products available to retailers is simply tremendous. "In 2014 this was a $19.4 Billion dollar industry," quips Liz Crawford, Vice President and Group Show Director for Emerald Expo's Sports Licensing and Tailgate Show. "That's up 3.4% percent from 2013, and on track to keep growing this year." Crawford says. The newest show will be held January 24-26, 2016 in Las Vegas, and retailers attending will have a chance to meet face to face with over 300 exhibitors, representing thousands of brands across professional and collegiate sports.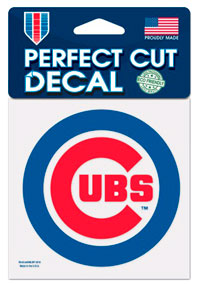 Crawford points to several factors that have contributed to the show's success over time. "We've seen tremendous growth in the collegiate side, and we've also seen that in the show where we see more and more exhibitors offering college branded merchandise, and many are also heavily influenced by the women's category, "Crawford continues. "When you look at the collegiate space you see fans who are just so passionate about their teams, and they're not just wearing branded apparel to the game, they are wearing it all the time. Now, if you're an Angels fan or a Notre Dame fan, you've got the shoes, you've got the jacket, you've got the hat, and you're not just wearing it to the game, you're wearing it to work, to go grocery shopping, to the gym, wherever."
Kate Blom-Lowery, Director of Public Relations for the Sports Licensing & Tailgate show agrees. "I think in general, more women are getting involved in sports, and to Liz's point that sports is everywhere, that influence has driven the market to create the shoes, and the bags and the fitted clothes, the hair accessories, which are all appealing to the women's market."
Michael Weinberg, Owner of The Extra Mile, a wholesale supplier offering hundreds of licensed sports products including caps, lanyards, decals, and t-shirts, notes that the growth he has seen in the industry mirrors the meteoric rise in televised and web-based sports programs. "People need an escape from their normal daily lives." Weinberg says, "Many people are under stress, so sports are an entertainment and have a very high profile on TV. People follow sports to immerse themselves in something different and to get a lot of enjoyment. We offer retailers products that are perfect for this demographic."
Not Your Father's Jersey
Among the exhibitors at the Sports Licensing and Tailgate Show you'll find Jon Hart, Owner and Principal of Prints Charming, a wholesale supplier of highly popular sports themed home décor products. Hart has carved out a very successful niche, focusing on gift and collectibles stores and creating unique products that are sports related, but definitely not sporting goods in and of themselves. "We're just different, we're in that category of product where people carry us because we sell well. This is all newfound business. People that would never have set foot into a sporting goods store or a sports licensed store, will walk into a gift shop or a card store and find this perfect product. Some retailers I've worked with for some time now have said to me, 'Oh my goodness, I was so afraid to bring in sports licensed things because I didn't know how my customers would react, but they love these things because they are so pretty!'"
Hart goes on to note that the products Prints Charming offers are more than simply fan art, they are specifically designed to connect families and sports, and present an attractive, fashionable décor item that can be appreciated by all. For retailers who are interested in trying new products, Hart recommends an assortment of décor items including the Clip-it. "It's a very simple product, it retails for $19.99, plus I'd definitely have them bring in the Family Cheer wall art, that retails for $29.99. These are really a winning duo for all gift and collectible stores. They are very low tech, not so macho, and very successful pieces because they are so simple and priced so well."
Craig Pinkerton of St Louis Wholesale agrees that providing an assortment of items, all branded with the top sports team logos, are a proven retail winner, no matter what type of store you own. Pinkerton notes the huge success of their women's accessories lines, saying, "We'll do anything from headbands, earrings, purses and gloves, and all kinds of jewelry. We will go out to our manufacturers and ask them to make a specific product, for example, we'll take a great necklace design that all the ladies are wearing, we'll make it green and yellow and put the Packers logo on it and boom, there you go. They sell like mad." Pinkerton also notes the surge in scarf sales, noting "the infinity scarves have been really huge for the past three years, and now they are licensed and they are really performing for the retailers we work with. We've seen tons of repeat orders on these scarves, they sell amazingly well."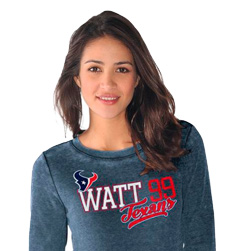 For retailers just starting to carry sports licensed items, Pinkerton also recommends beginning with a fairly broad ranging product assortment – and working closely with your supplier to choose well. "Suppliers should be offering items they know that the retailers can sell – and sell well. That's what we focus on, we want to put people onto the right items so they can turn around and sell them successfully, too. We know everyone needs to start somewhere. We recommend retailers start with some things that are always going to sell all the time. Things like lanyards, blanket, hats, beanies, and key-chains. These sort of things sell well, day in and day out."
The Winning Combination
"Personally, we see NFL products being really strong for at least the next several years," says Prem Benipal, Vice President for Wholesale Express Sports. "Our company is definitely growing on a vertical right now, but the marketplace is becoming a lot more diversified. What we've seen over the last couple of years, it's changed quite a bit. Before it might have been just straight sporting goods stores buying licensed products but that's certainly changing. A lot of stores are trying new lines and picking up new things. Now we are seeing orders from more stationary or card stores, more gift stores, As Seen on TV kinds of stores. We are even seeing sports licensed products move into hospital gift shops and airport shops. A lot of different kinds of stores are coming to us now because of the popularity of the different sports licensed merchandise. These types of stores will buy lanyards, badge holders, and coffee tumblers or license plates, or maybe home décor things. The stationary stores might buy the sports themed ornaments and the licensed fleece blankets, or things that sort of go together. They are definitely picking up new things to broaden their offerings."
The NFL is among the top-ranked global licensors and poised for continued growth. "If you watch a football game you will see a lot more ads that are targeted directly to women and as is the case in most stores, women are the primary buyers. Retailers know this and they are finding new merchandise to offer to them," Prem adds. Indeed, with the growth of the sports world and the strong emotional attachment many people feel to "their" favorite team, both professional and collegiate, can there be any doubt as to the continued success of this very healthy, and very lucrative market sector?
Whether your store is a traditional sports store, a gift shop, or an indie book store, if you are not currently carrying any sports licensed products, you may want to consider testing out a few of these hugely popular – and quick-selling – products. Game on!