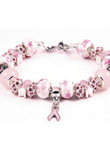 Worldclass Jewels owner, Terrance Jones, invites you to take the "Genova challenge." It is simple enough: put one of her Genova bracelets with a suggested retail price of less than $40 next to a high-end Pandora charm bracelet with a suggested retail price of $720, and see if you can tell the difference. Many people can't.
Jones started Worldclass Jewels in 2012 as a distributor for the complete Genova product line, which includes charm bracelets, necklaces, earrings, and other accessories. Genova is a global company based in Beverly Hills, CA, and London, England. It operates through independent distributors like Jones, who set up their own sales accounts and handle marketing, while Genova handles distribution. "We are planning to sell to people who have novelty shops or stores with a small jewelry selection," explains Jones. "They will definitely see a profit."
Charms and bracelets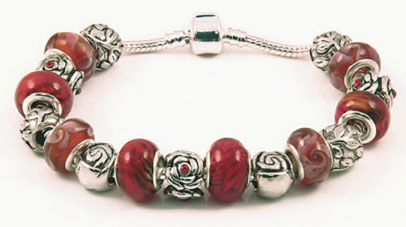 According to Jones, the line of charm bracelets is the most popular. Both charms and bracelets are available through Worldclass Jewels. The company also offers a popular line of children's bracelets that are similar to the adult designs, but sized for children. Complete packaged sets include matching necklaces, bracelets, and earrings.
"You need to see these pieces for yourself," Jones says. "People are always impressed when they see the jewelry. Our product line looks almost exactly like Pandora, but most of our bracelets are only $39 at wholesale, while Pandora costs hundreds." Retailers interested in carrying the Genova line can also get product displays, Jones notes. Additionally, individual orders placed directly through the website are packaged in attractive display boxes and bags.
Ordering and pricing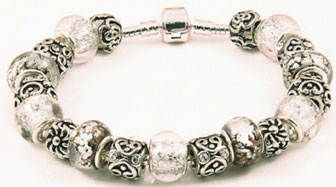 Worldclass Jewel's line of Genova jewelry can be ordered through the company's website. The pieces range in wholesale pricing, and Jones recommends a 20 to 50 percent markup that allows retailers to build their own profit in. There is no minimum order. "I suggest retailers try them and see how they sell. We can keep a continuous supply of products, each with a lifetime warranty and lifetime replacement policy."
Worldclass Jewels
5377 Cosmos Cove
Memphis, TN 38118
Tel.: 901-619-6414
Website: www.worldclassjewels.com