by Simon Walker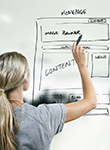 User engagement is a clear indication of success for any website. Tweaking a website to be ranked higher in search engines may get you more traffic, but converting them into customers depends on user enagagement. The more they are attracted to the design, content and helpful options, the more likely they are to place orders and signup for marketing emails.
If you want to have customers and not just visitors, consider the following ideas for proven results:
1. Develop Sweet Bits of Content
Content remains king when it comes to attracting users. To make your content juicy and engaging, create short sentences that read quickly. Brevity will help deliver maximum value.
Generally, every website adopts their own structure for displaying content. Consumers' eyes naturally pay more attention to the top and left sides of the page, with more fallout occurring on the bottom right side. You can maximize readability by either arranging the page so text is located in those hotspots, or by having the most important parts of your content within those key areas. Create a pattern for product descriptions that utilizes short punchy sentences and falls where shoppers naturally look on the page.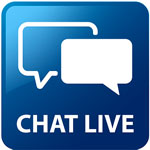 2. Add Live Chat
Potential customers are in search of information which is ideally already displayed on your website. However some questions are inevitable. Sometimes customers want information right away without wanting to call or email. Instead of potentially losing a sale, offering a live chat option can help keep shoppers engaged and satisfied with your company. For consumers, live chat is one of the fastest and easiest interactions, and can be more valuable than waiting for long or unspecific email replies. There are many low-cost chat software packages designed specifically for small businesses, so no larger customer support team is required.
3. Easy Calls to Action
Your customers can't do what you want if you never ask. Don't be afraid to post a call to action, whether it's subscribing to your newsletter, taking advantage of a promotion, or creating an account to get free shipping. Like the example from the Evernote website, make the call to action prominent and easy to follow. As long as shoppers are receiving value from your request, your call to action will increase engagement.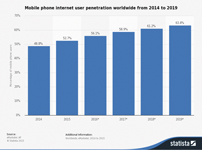 4. Mobile Responsiveness
According to Statistica, more than half of internet users are browsing with a mobile device. Your ecommerce website must be ready to stretch or squeeze when opened on varying screen sizes of cell phones, tablets, and mobile phones. If you have not switched to a mobile friendly design then it is time to take the plunge. A mobile responsive website will not only help keep customers engaged, it will also make it easier for them to find you, as web responsiveness is now part of the evaluation for search engine rankings.
5. Allow Visitors to Comment
Allowing visitors to submit comments, ratings, and reviews helps build credibility and allows customers to make purchasing decisions without having to leave your website. The majority of shoppers do research before making a purchase. If they need to leave your site to look for reviews and other information, the sale could be lost to a competitor. However, if they can find everything they need on your page, both your engagement and sales can benefit.
6. Use Soft Popups
Conventional popups are controversial because many users view them as annoying or off-putting. However, soft popups are programmed to appear after a visitor performs a defined action or stays for a specific time frame, indicating a certain level of engagement and interest in your products. Scroll popups can be incorporated to display offers after a visitor scrolls down the web page to a certain percentage. These kinds of popups can be engaging as long as they offer as the reader value. These types of notifications aren't as irritating because they demonstrate some level of personalization and attention to a customer who is already engaged.
7. Easy Navigation
Navigation is all about convenience. Have a search function so customers can find specific items quickly without having to click or scroll through a bunch of categories. Scrolling is great for customers looking to browse or who aren't sure what they want. However for those who do know what they want, make sure it is easy for them to find what they're looking for. Classify items in as many categories and tags as possible to make the search process hassle-free.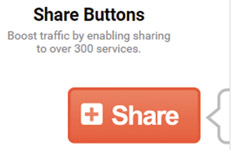 8. Opt-In Subscriptions
Loyal customers will want to know about any offers, discounts, or new arrivals to your store. Enhance customer engagement with your company by asking customers and website visitors to give you their email address so you can send regular newsletters and updates.
9. Install Social Plugins
Shoppers may want to make product recommendations, share promotions or discounts, or ask for reviews from their friends and family on social media. Make it easy for customers to engage more people with your brand by installing social plugins right onto your website. AddThis is an easy tool that makes the content shareable to more social networks.
10. Display Related Products
Utilize a slideshow or image blocks on the left or right side of your site's homepage to display new and bestselling products. This increases the chances of visitors seeing something they connect with, leading to further engagement and purchases. Once customers click on a specific product, show related products below for similar styles or add-on purchases.
11. Offer Discounts and Giveaways
Discounts, giveaways, and promotions offer incentives for purchase by creating a sense of value and urgency. Many shoppers, especially online shoppers, will delay purchase until they feel the item is at its lowest price. Having sales and promotions will help drive your customers to buy, especially if you can communicate those offers through newsletters and social media.
The performance of a website is not determined by the number of visitors it serves, but by the conversion rate. Visitors are important, but only as valuable as the engagement and purchases they make with your store.