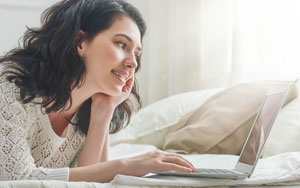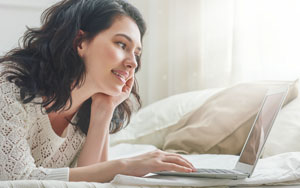 by Derek O'Carroll
Although the 2020 holiday season was one of the most turbulent in recent memory, the U.S. retail industry saw a record $188 billion in online purchases, reflecting a year-over-year growth of an astonishing 32 percent. With an estimated $766 billion in sales up for grabs and one of the rockiest years on record almost in the rearview mirror, the holiday season represented a quite literal make or break opportunity for thousands of retailers looking to stay afloat.
Absent the usual luxury of an unfettered in-store shopping experience and with the pandemic at its peak, a struggling economy, and holiday cheer in somewhat short supply, retailers had to get creative in order to attract customers. What follows is an explanation of three key strategies that contributed to a successful holiday season for retail and will no doubt be useful tools in the modern merchant's arsenal for the year ahead.
Investment in Fulfilment
One of the primary issues of 2020 for the overwhelming majority of retailers was fulfilment. With delivery oversubscribed across the board and courier services hiking up their prices, businesses struggled to distribute their products. In fact, more than 1 in 3 Americans were let down by an online delivery last year. Even the likes of Amazon saw huge disruption to their services, at one point extending wait times on Prime delivery products to as much as a month. That being said, those companies who chose to prioritize their fulfilment ahead of the holiday rush saw the benefits of their investment pay off.
At the top of the ecommerce chain, Amazon increased its warehouse capacity by 50 percent, also investing heavily in transport capabilities and the BOPIS inspired branch of its business, "Amazon Hub." Over the holiday period, Amazon reported delivering more than 8 million items to alternative delivery locations, the vast majority being retail stores or Hub locations. Not only that, but due to its flexible fulfillment model, it delivered a record breaking 1.5 billion items in this time.
Elsewhere, retail giant Target saw 102 percent growth in digital sales throughout November and December, which it attributed directly to the availability of same-day fulfillment through its Order Pick-Up, Drive Up and Shipt delivery options, which grew by 193 percent. Use of its curbside pick-up option soared by over 500 percent, although it fulfilled 95 percent of its overall orders at physical target outlets.
These strategies are not unique to big box retailers. Boutique footwear brand Fairfax & Favor has seen huge success as a result of its investment in automation. Despite the pandemic leading to a reduction in staff, the luxury brand was still able to deliver 99 percent of its orders as next day delivery which it largely attributes to the accuracy and time saving abilities provided by its digital operations platform.
These three brands' recognition of the consumer's growing need for diverse fulfilment has held them in good stead throughout the holiday season, supercharging sales and allowing them to deliver the goods at a time where other merchants are struggling to do so. Shoppers do not forget, and the ability to deliver 'beyond the norm' in these unprecedented times is something that the customer will remember as we approach other significant calendar events this year.
Revamped Loyalty Programs
With such a congested online marketplace, loyalty programs have been a key differentiator in attracting and retaining customers over the holiday period and the new year. In the lead up to the holidays, Starbucks revamped its loyalty program, expanding the availability of awards to customers paying without a Starbucks card in an attempt to drive customer retention. The numbers show that the coffee chain's update to its loyalty program is working. As of January 26th, loyalty app usage is up 15 percent on the same time last year whilst its mobile app orders have also increased by 8 percent.
High end chocolate retailer Hotel Chocolat also cited its VIP loyalty program as a vital component of its holiday success, launching a number of subscription schemes and members only taste testings ahead of general release. The premium chocolatier witnessed an overall revenue increase of 19 percent for the 13-week period to 27 December 2020 and is well poised for further expansion into the U.S. market. As the average cost of acquiring a new customer is 5x higher than the cost of retaining an existing one, and existing customers spend almost a third more than new customers, tweaking your loyalty program to boost client retention should be a year-round practice.
Upping the Online Experience
As the pandemic has prevented traditional holiday shopping, many retailers have invested in making the online side more experiential, replicating the in store experience that shoppers are craving. Luxury brands such as Gucci and Fendi have rolled out personalized video consultations whilst Dior utilized VR to replicate its entire Champs-Élysées store in 3D.
Burberry offset the general downturn from the closure of its physical stores with heavy investment in its ecommerce capabilities. Its focus on replicating the in store experience, by offering product animation and a new real time chat function amongst other functionalities has really paid off. Earlier this month, Burberry reported that digital full-price sales jumped more than 50 percent in the three months up until December 26, a reflection of its timely focus and investment in providing the customer with something akin to the in-store experience.
Investing in fulfilment, taking a second look at loyalty and revitalizing that online experience all proved effective strategies in driving sales over the holiday season, and they will continue to be important over the coming year. In an online marketplace that is expanding at breakneck speed it is vital that merchants offer an end-to-end customer experience that engages, delivers and rewards the consumer.