By Neal Kaiser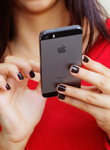 Retail habits are changing. More and more consumers are using their smartphones and tablets to make purchases. In fact, mobile currently makes up 29 percent of ecommerce transactions in the United States and 34 percent globally, according to a Criteo report.
As these numbers continue to climb over the next few years, retailers must commit to mobile commerce and provide customers with convenient, easy ways to shop via mobile devices.
If you are ready to take advantage of this burgeoning opportunity, make sure you integrate these four must-haves into your mobile ecommerce platform:
1. Seamless User Experience
Mobile shopping can be a terrible experience for customers if a site is not optimized for the mobile platform. If you are among the 79 percent of online retailers who do not have a mobile-optimized site, you are at risk of losing many potential customers. In fact, 27 percent of consumers will leave a site if it is not mobile-optimized. Plus, Google algorithms prefer mobile-optimized sites, and if your site is not, it will be dinged in results.
A mobile-optimized site with a single column layout, collapsible navigation and responsive design is key to making sure customers stay on the site and keep coming back. Make it easy for your customers to find exactly what they are looking for. Choose category headers that are large enough to read without having to zoom in.
Content-wise, less is always more on mobile. Focus on the products and their visuals, and remove all of the other "clutter," like promotions, excessive pop-ups and look books.
2. High Quality Photography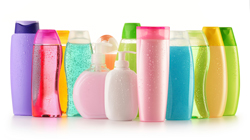 As stated earlier, your products should be the focal point of your mobile site. With limited screen room for product information and promotions, your mobile site depends on photos as the main selling features of your products. Therefore, you must provide customers with a variety of large, high-quality product images. Include individual shots, detailed close-ups, 360 degree angles and in-use photos to help customers with their purchasing decisions. Of course, these photos must be optimized for mobile or they will cause sluggish load times and ultimately diminish customer interest.
3. One-Click Payments
So, you have passed the mobile-optimization test and your product photos have attracted the attention of a buyer. Now what? A simple, fast checkout is next in line.
Increase conversions to revenue by integrating one-click payments or "Buy Now" buttons into your mobile site.
There are also many innovative payment tools – from mobile payment platforms to social peer-to-peer payment apps to digital wallets – that are expected to gain more attention. Stick to methods that you know your customers will feel comfortable using, and remain aware of evolving trends.
4. Social Media
Social media is an important channel for retailers to drive mobile sales and increase shareability. In 2014, ecommerce purchases from social media, whether search-based on Google or discovery-based via Facebook or Instagram ads, grew by 202 percent.
A Synchrony Bank study found that almost one-third of consumers surveyed purchase products after seeing them on social media. This is even higher for younger shoppers – 52 percent of millennials and 42 percent of Gen X'ers.
That means it is of utmost importance to use social media effectively, especially for the apparel, fashion or beauty industries. Keep visitors excited and inspired by sharing Instagram photos of customers wearing certain items. Interact with your clientele on various social media platforms by sharing, liking and commenting on their posts to further encourage them to continue posting their items to social media.
Now is the time to bring your ecommerce site to mobile. If you do not, you will be missing out on potential markets and will not keep up with where commerce is headed.