By Sheppard Morrow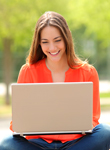 Instant access to digital content on mobile devices is reshaping the decision-making process of consumers, as they increasingly seek out and integrate relevant information during the buying process – even if the purchase ultimately takes place at a brick-and-mortar store.
That is good news for retailers: each online inquiry is a critical opportunity for brands to influence a buyer's perspective. These multiple "digital touchpoints" can encourage customers to take the trip to your store, make their final decision to buy, or make a repeat or up-sell purchase.
What Are These Digital Touchpoints?
Today's consumers do not simply run out to the store when they need a product. Often, when they become aware of the need, they begin the process by researching online first – a process called "Webrooming." But this is not the only time they may seek out digital information. They may search online while already out and about shopping, analyzing the product physically in the store, and then again when they bring the item home and use it.
Every time you interact with your customer through the Internet, it is a digital touchpoint. And it does not matter who initiates. If they do a search to find nearby stores and run across you, that is a digital touchpoint where you have a chance to influence. When someone joins your email list and you send an email, that is a digital touchpoint. Even going to an outside review site, such as Yelp, to learn more about your store, is a digital touchpoint where smart retailers know they can reach and influence potential customers.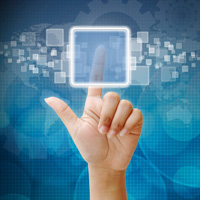 Each of these digital touchpoints offer opportunities for retailers to interact, particularly on mobile: a whopping 93% of people who use a mobile device for research go on to make a purchase.
Now more than ever, retailers have the opportunity to reach consumers in the "micro-moments" where they are actively engaged in buying decisions. The gap of time between when your customer experiences a need and when they view your brand's messaging is closing. It is becoming more immediate with the help of instant access to data through mobile devices. And that means your brand must be present in those moments in order to compete. And that means a strong online retail marketing campaign that leverages digital touchpoints.
Putting Your Digital Touchpoints to Work
When leveraged well, each digital touchpoint can serve a purpose for your consumer's buying decision and help your business generate more leads and convert more sales as a result. The key is creating a strategy that makes them work better for your retail business.
Map out the touchpoints.
While it is possible to look at general trends, the digital footprints – and customer's progression through them – differs from industry to industry and even company to company. Take the time to identify the touchpoints important to your customers, and determine where they fit into their overall decision-making process. Where are they sharing brand experiences? Learning about your products? Making the final purchase?
Determine which touchpoints you want to own.
Of course, most business may want to own all the digital touchpoints, but you may not have the resources to do so. If you do have the resources, it often still makes sense to start out small and then build out. So look at your map and hone in on the key digital touchpoints where you want your business to dominate your competitors.'
Know who your customers are.
Most major retailers have detailed data on their customer base, but technology makes it easier than ever for small to mid-sized retailers to do so, too. Even with as a few as a thousand transactions, you can collect zip codes, do a data-appending campaign, and develop a strong profile of your target customer.
If you make it a part of your regular process, it does not have to be something that adds thousands to your budget. You can simply ask customers for their zip codes or other basic information as they checkout at the store, or you can look at receipts. Then, by inputting those zip codes into software, such as BatchGeo (batchgeo.com), you can create a map and see which areas you are currently reaching and where you need to step up or focus your efforts. You can also input your most popular zip codes into Nielson's zip code lookup tool (www.claritas.com) to receive data about your customers' lifestyle segments.
It is a different scale than the process undertaken by major retailers, but it is a similar and still effective concept. And it is important if you are going to take the next step.
Consider your customer needs for those touchpoints.
Think like your customers. Why are they connecting with this touchpoint? What type of content or features would be most valuable at this point? What questions does your target customer have that you can answer? What needs can you fulfill? What device are they using? Once you have answers to questions like these, you can plan your content.
Consider mobile, desktop, and print.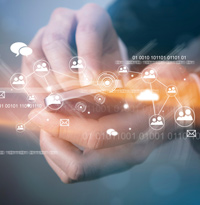 Since mobile traffic recently surpassed desktop, there is a lot of hype about focusing on the mobile consumer, but the truth is most consumers interact with brands in a wide variety of ways. So instead of solely optimizing your mobile experience, look at what device users are more likely to use with each type of touchpoint and go from there. Also, do not rule out traditional advertising mediums, such as print or even radio, which also still serve a purpose for most retail businesses.
Leverage context to provide optimal experience.
In order to reach your customers during key "micro-moments," you want to get as close as possible to delivering your content at the exact time your customer needs it. So how do you do that? Make use of signals such as location and time to deliver those experiences. For example, if a customer is nearby your store, you can inform them of current sales to entice them to come in, or you can use their location to give them directions on how to find you.
Optimize for the entire customer journey.
Do not just make sure the individual pieces functional well; make sure they are connected into one straightforward, easy-to-use path for your customers. Branding and messaging should be consistent across all platforms, so the experience does not feel disjointed or confusing.
Measure the effectiveness of each digital touchpoint.
Many retailers make the mistake of only measuring a piece of their entire retail marketing online campaign. For instance, if you run PPC ads, it is likely you know your ROI. But what about your company blog? Your social networks? Be aware that every digital touchpoint has a different part to play – not all of them will result in direct conversions, and they should not. They may serve a different stage of the buying process. Instead, you want to understand why and how customers are interacting with each touchpoint and how it influences their ultimate decision to buy.
Seek expertise.
Developing a strong omni channel campaign requires some trial and error. Working with a local internet marketing consultant can help take some of the guesswork out of the process, since they can tell you what has worked for others in the past, helping you to achieve results faster and take advantage of low-hanging fruit.