by Rebecca Wilson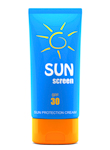 Throughout the year, any business will usually experience peaks and troughs due to factors out of its control. Patio furniture sells in summertime, doormats in winter and sunscreen over the travel season. These profitable seasons are what every business lives for, but what about the rest of the year that forms the low season?
The first step towards managing your way through business seasonality is to identify where the high and low sales points are throughout the year. From there it is simply a case of implementing the structure to work with the seasonality. Here are some tips to deal with your business' unique cycle:
Plan and predict
A business that operates with each member of staff and department kept up-to-date is crucial to ensure that everyone is working towards the same goal. Of course, during different seasons the common goal is likely to change. Use the times of low demand efficiently; take time in the off-season to build marketing strategies for the coming year and learn more about what your customer base is looking for.
Look at performance over the last year and use this, as well as predictions of upcoming trends, to streamline company processes and procedures. From the selling point in stores to the top of the chain at the warehouse and supply operations, communication of when peak periods are to be expected helps to prepare for a swift move from preparation into sales.
Coping with surges
Planning for surges in orders should always be accounted for when marketing strategies are put in place, so that resources and supplies can be ready based on predictions. Sometimes sales can exceed expectations, therefore forewarning regular customers of when peak times are likely to be will help avoid any sudden peaks in orders.
Keep momentum in the low seasons
Employing different tactics to keep your business and product in customers' minds during low seasons can pay dividends when making use of down time. Writing guides or articles relevant to your customer base can be useful as a way to aid communication with customers who might be visiting your blog. Email newsletters to keep in touch with existing customers, as well as taking advantage of opportunities to get your name in front of potential customers at trade shows and events, are a great way to get feedback on products ahead of peak season.
Be flexible and adapt
The most challenging aspect about having a product or service affected by seasonality is ultimately the lack of control. Something as variable as the weather, for example, can leave a business going from good trade one year to struggling the next. The best thing that you can do in such situations is be prepared for every eventuality and know how the business will face it. If the sales are struggling, it might be worth putting money and time into customer engagement.
Be smart and economical
Leverage the seasonality and your peak periods rather than fight to have sales year round. There is little to gain from throwing budget at the low season when it is not going to offer the same level of return, so plan your finances wisely around the seasonal cycle. For example, your marketing budget might be best weighted towards your low season, whilst staffing costs can fluctuate if you take on any seasonal staff.
Stay Positive
This final point might be up there with the most important – stay positive! Knowing that your business is not going to be making large quantities of sales all year round is something that needs to be accepted with a seasonal product. However, by using time efficiently and taking positive steps day to day, you can help spur your seasonal business on to success.