By Dan McCready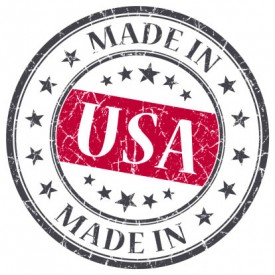 It's no secret that in our busy 21st century world, there's a growing trend toward handcrafted, local, and American made goods. In an era where so much is mass-produced overseas and the latest gadgets come out every six months, people increasingly want to experience more authenticity in what they carry, wear, and bring into their homes. As a retailer, there's nothing like the reward of supporting small-scale makers, enabling them to follow their passions by connecting them with new customers.
Unfortunately, as an ecommerce shop, succeeding in carrying handcrafted, local, or American made goods is not as easy as uploading products online and hoping that customers will come. A number of factors make it hard. Handcrafted and local products are still not what most consumers are looking for, and it's hard to win on price. Furthermore, while it's easy to appreciate the beauty of a handmade item when you're holding it in your hands, it's much more difficult to do so when you're viewing it on a laptop.
How does an online retailer overcome these challenges to tell the story of handmade, local, or American made products? Here are four tips:
1. Tell the story.
When you're living in the world of handcrafted and American made products, it's the story that customers want to hear. It's the leather hide laid out on the mountain workshop table, or the artist's passion to quit his day job and devote his life to working with his hands. The role of a retailer is to tell that story, with tools like photography, interviews, writing, and social media, all geared toward telling the inspiring stories of your artists and their special work. It might feel like you're running a small magazine alongside your shop.
2. Invest in photography.
The most important part of storytelling online is photography. In today's world, for better or worse, people don't read information like they used to. They skim, and they're most influenced by images. On the web, the only way a viewer can appreciate the richness of a handcrafted product is through the camera lens. Great photography is expensive but worth it. Think about the background of your image. Does it help the story? Your photography should dovetail from your product pages into your blog, and then into your social media. It's true what they say: a picture tells a thousand words.
3. Write for emotion.
Along with your photography, of course, comes writing. And the best way to break into a reader's mind is to convey emotion. Fortunately, when you're carrying handcrafted and locally made work, there's no shortage of emotion, whether it's the potter who stays up 18 hours to fire her wood-burning kiln, or the glassblower who chose his medium because of the challenge of working by hand with glass. Keep a journal whenever you visit your makers, and turn your most emotionally powerful notes into blog and social media content. Also, don't be afraid to write about broader themes that are important to your brand, beyond your products and the craftsmen whose work you carry.
4. Nail down your operations.
Storytelling aside, when it comes to operating an ecommerce business, there's no getting around it: handcrafted and limited quantities aren't easy. The uniqueness is what makes each piece special, but it's also what makes your job difficult. Just this month, my company received a shipment of hand-blown glass. Every piece was a different size, not by millimeters, but by inches! We received a batch of scarves last month that had a different shade of dye than the first batch we had just finished photographing; a symptom of natural dye availability that season. But who doesn't like a challenge?
Carrying handmade, local, and American made goods brings its own unique set of challenges. However, there's nothing more rewarding than telling an artist's inspiring story, helping individual craftsmen to thrive in the admirable professions they've chosen, and connecting a modern world with an heirloom product that your customers can pass on to their children one day.