By Tom Stockham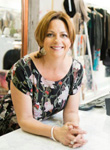 Ask anyone: "Do more knowledgeable, experienced, passionate people create better buying experiences?" The inevitable answer: "Of course!" Successful brands and retailers know that engaged and knowledgeable sales associates are a key part of competing in today's retail environment. Yet for three decades, retail's focus on low prices and broad selection has added up to less help for consumers. With the endless choices for consumers today, across a dizzying number of SKUs, retailers need to understand that consumers want and seek out expert guidance for their buying decisions as much as ever before.
However, retailers have had very little data available to show the impact on investing in their sales staff, until now. With more than 90 percent of all retail commerce still happening in physical stores, retailers need to look more deeply into their investment in building engaged, knowledgeable associates.
Impact of brand knowledge
Just how much of an impact can brand knowledge and helpful expertise on the sales floor really make? Marshall Fisher, a professor at the Wharton School, University of Pennsylvania, led a study involving more than 63,500 retail sales associates in 330 stores over two years, comparing point-of-sale data to sales associates' engagement with training platforms in the categories and brands they sell. The study was designed to normalize out the variables like tenure, inventory levels and hours worked, to help isolate the impact of engaged sales associates.
The result: sales associates who engage with product education sell more;lot more, actually. Those that interact with training are highly productive employees. The study shows that sales associates who interacted with one short online training course sold 69 percent more than those who didn't. Associates that completed six or more short courses sold 123 percent more than those who took none. There are some specific steps retailers and brands can take to use this data to improve their own business.
Invest in the right people.
There are people out there who love and use the products you sell, and your competitors' products, every day.
Train the people who love your stuff.
So often, retail employees get trained in things like how to improve service. That has a place, but if they don't know the products inside and out, they won't be able to provide the proper guidance. And if your customers have a bad experience after they leave your store, that smiley face from your team doesn't mean much.
Reward expertise.
If your employees are in love with the products you sell and know everything about them, then they probably want to be rewarded with the stuff you sel discounts on merchandise, tickets to related events, etc.
Evangelize the value of helpful expertise.
We are all consumers, and fundamentally can speak to how a great buying experience impacts your satisfaction. Leading people to the lowest price on your shelf doesn't build relationships. Ask customers what they want, and why they want it.
Today's smartest retail and product brands understand that data and analytics are essential to showing how their investment in better sales associates impacts their ROI. Those who invest in great buying experiences can both build brand advocates, and give customers the helpful expertise they need.