By Kristin Robinson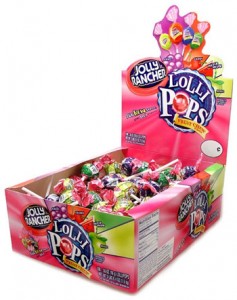 Candy retailers are discovering that using the Internet to market their wide selection of candies and products in their stores is helping to increase their profits at a rate like never before. Candy retailers have evolved into diverse businesses that sell everything from your classic lollipops to artisanal creations. There are countless media outlets that can be used as a resource and this makes business only sweeter.
Marketing channels have become more diverse over the last few years and it's become the norm to include some type of digital advertising in your marketing plan. There is much to consider and multiple opportunities being created daily meaning you have to stay one step ahead of the emerging trends and have in depth knowledge of the marketplace. When doing so, it's important to evaluate your customers and what their candy needs are. Each customer is unique and it's your job to ensure that they know that you have what they need.
To do this, you need to consider all options starting with social media outlets, blogs, forums, online communities, CPC campaigns, and the multitude of websites who speak to the different audiences. Candy retailers have to be extremely cognizant of what message they put where and who they are speaking to. For example, if you want to reach brides or the mother of the bride who is looking for candy for the trending "candy buffet" you should consider marketing on bridal websites or in online bridal blogs. It's not uncommon for these types of media outlets to be looking for sponsors or want to partner with you to benefit both your businesses.
If you have a limited marketing budget, another great way to get your products and store exposure is social media. Why? Because it is free! Pinterest is great for any company who wants to market tangible products. It is a tool that showcases your product in the category or board of your choosing. Pinterest has become a leading social media platform, and features in Pinterest can transform your account into a highly visible storefront experience. You have the option of linking each picture to a specified page, which will increase traffic to your site, and hopefully turn your Pinterest profile to a separate one stop shop for your brand.
Candy retailers have to change with the times and stay abreast on what is happening in the industry. They have to understand that the candy business will continue to evolve and that they need develop new ways of keeping their customers informed, happy and coming back.