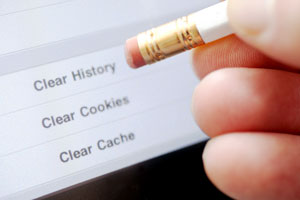 by Srivatsan Murali
Privacy has been at the core of recent development regarding consumer data. Key legislation across the world, such as GDPR in Europe or CCPA in California, focus on ensuring consumer privacy, especially the digital footprint of consumers in the U.S. Top technology companies are also responding to consumer demand for privacy — Apple has tightened privacy regulations and both Firefox and Safari do not support third-party cookies. Google has also announced that Chrome will stop supporting third-party cookies by the end of 2023.
While the sunsetting of third-party cookies will drastically impact all direct-to-consumer (DTC) businesses, it will have a ground zero effect on the retail industry, in particular. It will impact their ability to:
Retarget customers across third party websites

Build enriched customer profiles to target customers via direct marketing campaigns

Use enriched profiles to orchestrate customer journeys

Drive digital marketing due to increased dependence on advertising networks like Facebook, Google, and Amazon

Gather customer insights because of dependence on advertising networks within the constraints of walled gardens
However, even as marketing leaders and their teams revisit their personalization and marketing playbooks, businesses see this historic move as an opportunity to connect with customers in new ways and forge new beginnings, built on a bedrock of mutual trust that customer lifetime value is all about. Since the entire landscape is undergoing a transformation, even retailers who are not leaders in customer experience or personalization can catch up or take the leadership with key strategies. How can brands turn what seems like an adversity into a game changing advantage with a strategic shift from third-party data to first-party data for personalization and marketing?
Adversity Creates Opportunity
Based on whether they generate or consume first-party data, the digital world can be divided into two broad categories. The first comprises behemoths like Meta, Instagram, and other social media sites that generate first party data from user generated content — platforms such as news portals (New York Times, Times of India) and Buzzfeed that are aimed at specific interest groups, and other content-driven platforms and third-party data exchanges such as Lotame. These platforms generate first party data based on the content they serve consumers.
The second category includes digital advertisers and ecommerce platforms that rely heavily on the first-party data generated by others to lead their marketing and segmentation efforts to deanonymize consumers and personalize advertisements and experiences, a market estimated to be worth USD $10 Billion. What is clear in this relationship is that the organizations that own and collect first-party consumer data have the upper hand, and now they offer data privacy clean rooms which are walled gardens that give retailers access to deanonymized data for gathering customer insights, but none of the data can be taken outside the environment. Also, these third-party organizations use the data for their own targeting.
With the demise of third-party cookies, businesses can tilt the scales in their favor by harnessing the first-party data that they own and circumvent some of the big concerns on the efficacy of third-party cookies.
Device dependency, rendering cookies unsuitable for omnichannel shoppers who use multiple devices

Expiry after a time period and resultant loss of data, and the need for a new cookie to be deployed

Privacy concerns because cookies can track users across websites

Suitability for in-session targeting vis-à-vis retargeting because the data collected by cookies needs to be processed and cleaned before it can be used for retargeting
5 Strategies to Navigate a Cookie-Less World
Prioritize first-party data collection:
It is clear that first-party data is key. Retailers must focus on improving first party data collection with content driven personalization to drive user engagement. Brands still own the first party data collected on their digital platforms. Context-aware personalization will enable them to incentivize customers to share data. For example, having stories or videos on their mobile apps will prompt users to share information.
Leverage Universal IDs to track shoppers across their omnichannel journey:
Universal IDs are opt-in digital identities for consumers that are persistent across the web and are considered a viable alternative to third-party cookies that enable a shared understanding of shoppers across mobile and web. These identities are an extension of the persistent advertising identity that both Apple and Google use on their mobile phones to track consumer behavior. TradeDesk's Unified ID 2.0 is the leading solution which has interoperability with most other platforms. Merkle, Liveramp, and Neilsen have also launched their own third-party identity solutions, which can be combined with first-party data to build user identity graphs and deanonymize consumers.
Enable intent-driven and contextual customer experiences:
Consumers leave strong but subtle markers of their intent and context on digital platforms. Examples include clicks, mouse-over and page-scroll, pages viewed, and clicks on products. By using runtime session-based personalization models on behavioral data, businesses can segment customers in run time and generate attributes for contextual targeting such as keywords and product attributes. With this enriched information, they can blend segmented targeting with contextual targeting for greater accuracy and efficacy. Additionally, they can leverage situational and location-based data to target consumers via digital channels, either on the website or the mobile app. Such personalization and targeting are also effective for anonymous users, who constitute a substantial portion of the online traffic.
Explore new ways to secure consumer data with blockchain based identity solutions:
There is a growing interest in digital identity management to handle sensitive data in healthcare and financial services, as well as governance requirements such as taxes or cross border travel. Block chain is also being adopted in digital advertising with pioneering attempts at using it to build digital identities for ad targeting.
Monetize first-party data
:
Retailers have always depended on the internet behemoths to drive their digital marketing, and this change presents an opportunity for them to reduce their dependence on them. There were 2.14 billion online shoppers in 2021, which is a huge audience, and they visit ecommerce sites organically. Retailers can use this opportunity to build their own advertising networks. For example, Walmart, Amazon, Macy's, and BJ's have commercialized their ecommerce platforms by building their own advertising networks, which can be sources of substantial revenue for brands as third-party advertisers from industries such as consumer packaged goods, hospitality, and others look for newer avenues of digital marketing.
Customers expect retailers to meet them at the moment with contextual messaging and not advertisements based on their past choices. A cookie-less future signifies a momentous step for retailers to look at their core strengths such as a treasure trove of first-party customer data and presents an opportunity for them to come out of the shadows of big ad networks and reorient their customer experience and overall marketing strategy anchored on transparency and trust.
Srivatsan Murali is a Product Manager & Digital Transformation Consultant at TCS. With over 14 years of experience across e-commerce, retailing, sales, and marketing, Srivastan has worked with several marquee retailers on their customer experience and personalization transformation as well as leveraging AI and technology.