by Paul Cho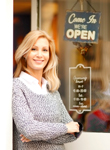 The good news is in: Headway Capital's recent survey uncovered small business owners anticipate growth for the near future. The outlook is good for these SMB's, but that doesn't mean they are ignoring the potential threats of unexpected financial concerns for the coming years. Nearly one in five [18.6%] survey respondents are concerned about unexpected expenses, and those concerns can create fear and uncertainty.
While there is no way to plan for exactly what will happen, there are precautions you can take to ensure you are operating your business in a way that will help you ease the pain of unforeseen expenses.
Budget early and often
By having a clear picture of your financial landscape as a small business owner, you are better equipped to prepare for unexpected financial needs, and can find ways to budget for an emergency. Use the first of the year and periodic milestones, or events like tax season, as an opportunity to update and revisit your monthly and annual budgets. A budget will help you control financial decisions and should be a reflection of what you can afford to spend vs. how much you are projecting to make. Take into account market trends from the previous year to help you determine what this year may look like. Once you have a clear understanding of your business' budgetary needs, you can accurately forecast what can be set aside for an emergency fund or unexpected costs.
Define and understand your risk landscape
As a small business owner it's important to understand the potential risks facing you on a short and long term basis in order to accurately plan for the future. Ask yourself questions such as:
• How will changes in minimum wage or healthcare requirements impact your workforce?
• Do you operate in an area at high-risk of a natural disaster?
• Do you rely heavily on seasonal workers?
Once you've mapped out the threats to productivity, a clearer picture can be built around emergency planning, insurance needs, etc. Associations of fellow business owners working in your industry or city can be valuable resources to keep abreast of risks faced by other small businesses.
Plan for big purchases and investments carefully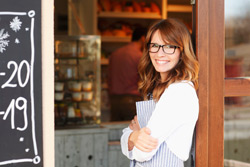 Substantial business changes or large investments in the organization need to be timed carefully, balancing the risk with the reward and done with a full understanding of the financial landscape you're operating in. Large investments, such as new equipment, store front redesign, bringing on a new payment processor or moving part of your operations online should all be thought out and planned for when possible. An up-to-date budget and data-driven financial projections are important components that help guide when to make large investments in your business.
Take advantage of expected downtime
Understanding your sales cycles and taking advantage of your downtime to find new ways to invigorate the business can help prevent revenue generation from screeching to a halt. Don't let the off-season get you down, and instead use this time to ramp up certain areas of your business such as marketing efforts. In order to keep your company thriving and revenue coming in, you will have to identify how to market to your customers in new ways. Make the most of slower times to plan ahead for the next sales boom.
Understand your funding options
Despite your best efforts, disaster may strike unexpectedly – and as a small business owner you need to understand what financial options exist to help get you back on your feet. According to the Headway Capital survey, 42 percent of small business owners cite not understanding their options as the biggest hurdle when selecting funding options. Take time to examine and understand what sources of funding work best for your business. Many companies work with SMBs to offer lines of credit that are designed to help manage unexpected expenses or slow sales cycles.
Unlike companies that have a larger cushion to handle unexpected financial issues, small businesses need to take time to properly asses their current state of operations and look for ways to help lessen the burden, should something out of the ordinary occur. Careful planning of current assets and understanding funding options can be the best preventative measure small business owners can take when looking for ways to plan for the unexpected.