By Mackenzie Hurlbert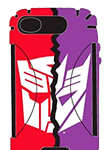 For over 25 years, Rex Distributor, Inc. has grown to dominate the wholesale world of knives, swords, sporting goods, and other self-defense items. Along with these product lines, they also offer a selection of licensed T-Shirts, apparel, and accessories. Their history as a wholesaler has helped them gain experience in providing top quality items for customers worldwide. "As time passes, we became more knowledgeable about the wholesale industry and the needs of our wholesalers, retailers and customers," says Sales Representative Mani Fakhari. "Our large variety ensures that we meet all of our customers' needs."
From armor and shields to ninja blades and cross bows, Rex Distributor carries a wide variety of weapons, as well as a variety of licensed goods like bath robes, shirts, iPad and cell phone cases. Whether products are purchased for display or practical use, Rex Distributor is a go-to wholesale supplier. Their lines of intricate fantasy knives and well-crafted helmets are reminiscent of knight tales and dragon lore. For hunters and sportsmen, the Deer Creek and Stag-USA knife lines offer variety and style for all preferences.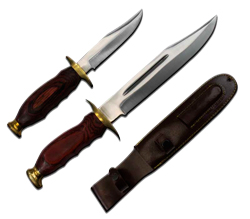 Fakhari says their most popular licensed products are "Star Wars® merchandise, Marvel® or superhero products, and all the famous name-brands, such as Coca-Cola®, Budweiser®, Ford®, and Chevy®." Music and rock band t-shirts are also highly popular products. "Our business goals are to keep expanding and growing with our customers," says Fakhari, "and to introduce new merchandise to our growing product lines."
When it comes to selling licensed products on the wholesale market, it's important to have an edge on the competition—for Rex Distributor that means quality, quality, and quality! "As far as we see it, there are no drawbacks in the licensed product category," says Fakhari. Having high quality licensed products and offering them at a competitive price has helped build Rex Distributor's reputation in the industry. Their greatest challenge now is meeting their overwhelming customer demand.
"As of right now, the biggest challenge for us in this industry is to stay on top of the supply chain," says Fakhari, "and getting enough merchandise to meet the demand." The company plans to gather more licensed products and grow even larger as a wholesale distributor.
"We will keep pushing ourselves to grow, expand, and tap into as many markets as we can to try to stay relevant in this e-commerce economy," Fakhari says.