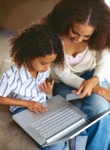 By James Thomson
Brick and mortar retailers will face increasing pressures around addressing long-term debt. As online retailers continue to flourish without the pressures of significant fixed costs that brick and mortar retailers traditionally face, the competitive advantage will continue to favor lower-cost online retailers. Indie retailers will face additional pressures of remaining relevant — as the Amazon marketplaces continues to expand selection into thousands of specialty areas, Amazon will be able to use its one-to-one marketing capabilities to provide online shoppers with easier access to products that historically have been available only through indie retailers, often at prices much higher than what Amazon charges.
Retailers should pay attention to the speed with which Amazon builds out new private-label brands of its own and the speed with which Amazon builds out 1-4 hour delivery of thousands of products through Prime Now program.
Retailers should also watch how to use customer data to build better engagement with consumers…few retailers do a good enough job of collecting and deeply engaging with consumers to maintain high levels of channel loyalty.
As states get more aggressive pursuing unpaid sales taxes from online retailers, we will see many online retailers having less capital available to invest in inventory, as they instead are forced to address sales tax liability that they have ignored for years. We anticipate thousands of large online retailers that sell on Amazon could be audited and penalized literally billions of dollars of back taxes and penalties.
Amazon's build out of its private label brands into more categories will hurt national brands significantly online. Unless national brand conglomerates become much more nimble in pursuing and building brands that produce only $30MM-$50MM of annual revenue, we will see Amazon continue to be superior at its ability to knock down national brands and lower expected price points for online shoppers.
As it becomes easier for consumers to get online purchases delivered to them within hours (rather than days) through Amazon Prime Now, we will see consumers slowing down their brick and mortar shopping trips in order to make purchases of impulse or unexpected shortage items much more often online rather than the local grocery store, drugstore or big box store.