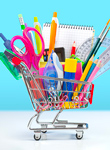 Back to school shopping is the second biggest spending occasion, after the winter holidays. Each year, back to school and back to college shoppers spend roughly $80 billion. According to the National Retail Federation (NRF), less than half of back to school and back to college shoppers plan to buy online, compared to 59% of winter holiday shoppers who planned to buy online.
Overall, back to school shopping is a digital holdout in the retail industry. In an era of smartphones and textbooks on tablets, traditional school supplies such as folders, notebooks, pens, and pencils are still going strong. In fact, shoppers still spend around $4.9 million on supplies like binders and glue. Of course, backpack sales are as important as ever, as are lunchboxes and back to school clothes.
For many families, back to school shopping is an opportunity for quality bonding time. Jasmine Glasheen, writer and generational marketer for Retail Minded tells Independent Retailer, "Back-to-school shopping can feel like a rite of passage for parents and their school-age children, so a lot of parents still opt to have this experience at a physical store." Back to school shopping is often a fun and exciting experience for kids, and for adults evokes feelings of nostalgia.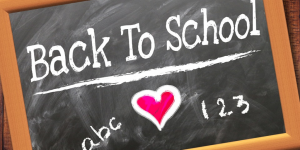 Syndi Stark, a Lands' End vice president overseeing children's merchandise says in a Wall Street Journal article, "Moms are really busy, but this is a time when they can make sure they are interacting with their kids. Kids are much more involved in the purchase decisions today than they ever have been in the past." A 2017 NRF survey cites that "65% of back to school shoppers said half or more of their purchases are a direct result of their children's influence," up from 57% in 2016.
Kids like having a say in their back to school purchases and being involved in the process. The physical act of back to school shopping also helps mentally transition kids and parents back into school mode. Jennifer Fishkind, a mother with three school-aged boys, says "If I ordered online and the items showed up in a box on my doorstep, it wouldn't help them with the transition."
Although the actual back to school purchases are made in stores, digital is still an important part of the process.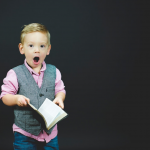 Glasheen says, "don't take this to mean that consumers' method of finding products has remained the same since the Technological Revolution. RetailDive reports that to 81% of shoppers researched their back-to-school purchases online or via mobile before making their final buys."
Parents and children are doing more product research and discovery online ahead of shopping. Kids often have particular tastes. For many school-aged children, things like picking out their backpacks and first-day-of-school outfits are a big deal. So, to really succeed this back to school shopping season, savvy retailers need to have an engaging in-store experience with an accessible and exciting digital presence.