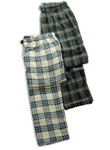 EFashion Wholesale specializes in authentic off-price, closeout and liquidation of major brands of apparel for men, women and children. The firm offers a large variety of merchandise throughout the year, including jeans, shorts, tank tops, polo shirts, tee shirts, socks, underwear, sunglasses, wallets, handbags, belts and shoes. Striving to be the premier wholesaler of apparel since launching in 2005, 95 percent of the company's merchandise is first quality.
The majority of EFashion Wholesale's products are the result of manufacturers' excess inventory and buyouts. This can be due to canceled orders, moving out an excess of the current season to make room for the next season's apparel, inventory reduction and manufacturing company downsizing. In most cases, the wholesaler is offering the same clothing that is manufactured for department and specialty stores, for up to 50 percent off regular wholesale prices.
Small pre-pack quantities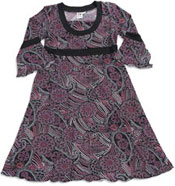 In addition to top quality merchandise, EFashion Wholesale offers merchants the ability to get up and running at minimal cost. "Many of our retail customers are smaller, mom and pop type shops. They cannot manage the large buy-ins of 1,000 pieces of an item that most wholesalers require to get the lowest prices," says a company spokesperson. "They either don't have the room or the finances. We specialize in small quantities, and sell in 24, 36 and 48 piece pre-packs of a specific style or brand. If you want to stock a men's department, you can buy 24 tee shirts, 24 belts, 24 pairs of jeans and 24 polo shirts, and merchandise accordingly."
EFashion Wholesale deals in popular brands that merchants might not be able to get in smaller quantities, the spokesperson states. These include Tommy Hilfiger, Levi's, Wrangler, Ralph Lauren, Calvin Klein, Guess, Tommy Bahama, Perry Ellis, and all major brand names and designer apparel. "Merchandise comes and goes quickly, and we always have a fresh supply. We add new items every day," he adds.
Personalized service

In addition to attractive brand name clothing at low prices, EFashion Wholesale offers great customer service. "In an industry that is fast paced and often short with buyers, we pride ourselves on growing relationships," the spokesperson stresses. "We take the time to get to know their business and walk buyers through our inventory so we can make the best recommendations. In the wholesale clothing business, that level of service tends to be non-existent."
EFashion Wholesale has no minimum dollar order. Offering retailers the convenience of shopping and buying online at their leisure, the company's website is filled with detailed product descriptions and images. In addition, the firm has a section on its website dedicated to current trends, to further assist retailers in the selection process. Shipping is up to a five to seven day turnaround, but most orders go out more quickly.
EFashion Wholesale
P.O. Box 2
Adelphia, NJ 07710
Tel.: 732-866-9976
Website: www.efashionwholesale.com