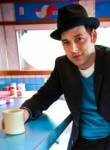 The purchasing habits of Generation Y are hardly similar to those of its predecessors. Whether it's cars, computers, music or munchies, Millennials have their own ideas about what's worth purchasing and what isn't. The true cost that they take into consideration is not measured in dollars and cents, but rather in commitment and connection. Now more than ever, retailers seeking to successfully appeal to the youngest generation of buyers must re-evaluate their approach and take a close look at what value a product really has to the 20 to 30 year-old customer.
In a joint study of the buying habits of America's Millennials, the Boston Consulting Group, Barkley advertising agency and the Service Management Group make keen observations of the country's first generation of true digital natives. Retailers who truly understand this generation will have an edge on those who don't, because these consumers are far more media hungry and technologically savvy than those of prior decades. Though they spend roughly the same amount of time online, Millennials are more likely to use websites and social media to rate products and services. Their feedback comes in the form of a tweet, like, or pin, and they put a premium on speed, ease and efficiency. To the surprise of those involved in the study, however, Gen Y is also more likely to buy products attached to a cause, in the way that TOMS Shoes donates footwear to the needy for every pair purchased.
"This is a generation that engages with brands, channels and service models, in new ways that have been instrumental in creating our current 'participation economy,'" says Jeff Fromm, EVP at Barkley. "Since these consumers are always in a hurry, it's critical to determine how you can get them to spend time developing a relationship with your brand." A population mounting 79 million last year, Millennials are expected to surpass the number of Baby Boomers by as much as 78 million by 2030. Unlike generations raised with the idea that fitting in is ideal, Gen Y is all about individualism. "A one-size-fits-all effort will fail to connect with every Millennial segment," warns Christine Barton of Boston Consulting Group. These upcoming consumers will not commit to buy unless the product and marketing are, or appear to be, as unique as the fingerprints left on the screens of their smart phones.