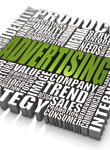 Your ecommerce site is loaded with great products, your shopping cart is ready to roll, and your web pages are engaging. Now it is time to utilize digital marketing tools to attract customers. Here is an overview of several marketing tools designed to increase sales.
AdWords
Google AdWords is a pay-per-click or cost per click search advertising platform that allows you to place ads in a Google network. These include the Search Network, where ads display when people search on Google.com or its partner sites, and the Google Display Network (GDN), where you place display ads on various websites you deem relevant to your customers. Depending on how competitive your industry is, search click costs can run upwards of $15 to $25 per click. This would mean you would need to have a pretty high margin on your product to make a profit. However, Google has tools to help you automate the process, and you can set up rules to turn off your campaigns, ads or keywords.
With the GDN, you are purchasing advertising space on websites, the same way you would purchase newspaper print ads. Targeting and response rates are almost always significantly lower than search campaigns, but depending on your criteria, you can end up with a better ROI than with search. The downside to GDN campaigns is that they are complex and cannot be automated easily.
Google AdWords should be your first step in utilizing digital marketing tools. Google has 70 percent of the search market, and can provide from two to ten times returns on your ad dollar. Start with a small budget, perhaps $10 to $20 a day, and scale up as you see results. It is a low risk test and worth the try.
BingAds
Microsoft BingAds is a pay-per-click or cost per click search advertising platform, similar to Google AdWords. You can place ads in its Search Network, where your ads display when people search on Bing.com, Yahoo.com or its partner sites, and Microsoft's Display Network, which is basically its MSN.com property and related websites. Current estimates place Bing and Yahoo at around 15 percent of the total search market share, so the audience is much smaller than with Google. Depending on your audience, it may be worthwhile after you get AdWords running, to run a BingAds campaign. BingAds is not as easy to use as AdWords, but Microsoft is making improvements to this tool all the time. One nice feature is that you can import your Google AdWords account into BingAds.
Facebook ads
Facebook ads is another digital advertising channel that allows you to put your products and marketing messages in front of potential customers.  The pricing model is the same as with AdWords and BingAds, and you can pay per click or per thousand impressions (CPC or CPM). The platform mechanics and targeting, however, are quite different. With Facebook ads, you can target people by search keywords, pages they are reading and interests. What makes Facebook ads unique, however, is that you can target people by pages they are connected to, or even friends of fans of your business Facebook page.  It also has an option that allows you to upload your customer email list and create a personalized Facebook audience. This is similar to sending out an email blast to your customer list.
Get started now
Many digital marketing tools are well designed and engineered to easily help you deliver your marketing messages. The best way to learn and use this advertising technology is to dive in. You can also avail yourself of the services of a digital agency or consultant who can get you set up. In any case, digital marketing tools should be part of your strategy to attract customers and grow your business.
Jay Wilner is managing partner at Out of Bounds Communications, a digital marketing agency specializing in ecommerce marketing for small and medium sized online retailers. Wilner previously started and ran a venture capital backed ecommerce agency, partnering closely with IBM and other large companies. He has an MBA from the University of Kansas and an MS in Analytical Chemistry from the University of Missouri. Follow Jay and Out of Bounds on Twitter, Facebook, and the company's digital marketing blog.