by Jon VanZile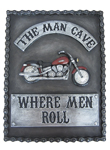 For 15 years, DWK Corporation has been providing unique and decorative giftware to retailers throughout North America. DWK's one-of-a-kind figurines are all designed in-house and manufactured from polyresin to exact specifications, according to company President Dave Kim. "When we founded this company, I wanted us to be different, so we design everything you see in our catalog," Kim says. "We design, sculpt, and paint and then wholesale throughout the country."
DWK's range of figurines cover all the bases, from funny statues to garden gnomes to bottle holders and salt-and-pepper shakers. They are natural products for gift shops, small retailers, stationary stores, and anywhere people buy small gifts. The inspiration for DWK's artwork comes from everywhere, Kim says. Some designs are inspired by customer requests; others come from employees. And some come from Kim himself, who got into this business as a way to marry his interest in visual arts with commerce.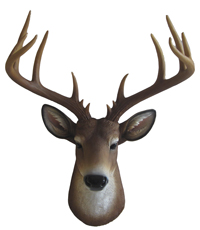 "Our figurines are never boring and bland," Kim says. "I wanted something that was different than ceramic and had better detail. I have always thought of myself as a creative person, and I had all these ideas I wanted to put down." DWK has been growing every year, in part by keeping its product line fresh. New designs are added every year—in addition to the long-time favorites.
The single most popular figuring in DWK's line-up is a polyresin deer head, followed closely by a motorcycle salt and pepper shaker holder. The company also just introduced a line of coasters and wall art that is doing very well, Kim says. DWK can also do custom pieces for interested customers.
Where to Buy
DWK figurines can be purchased online or at one of the tradeshows the company attends, including the ASD show in Las Vegas twice a year and the IGES show in the Smoky Mountains. Wholesale buyers need to register on the site and provide a business license. The minimum order is $700, but there is flexibility for new customers. Shipping is not included. "We pride ourselves on our design and quality," Kim notes. "We are right in the sweet spot in pricing, but the designs are what brings everybody in."