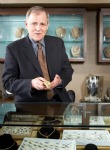 U.S. retail sales jumped more than expected last month as holiday shoppers streamed into stores and went online to buy sporting goods, clothes and other merchandise, The Wall Street Journal reports.
Retail sales increased by 0.8% last month, the Commerce Department said. Economists surveyed by Dow Jones Newswires had projected sales would climb by 0.5% in November. The large gains are welcome because consumer spending is a big engine of the economy, the Journal reports. High unemployment has kept the pace of spending modest. To spur the economy, the Federal Reserve last month unveiled a plan to buy $600 billion in Treasury securities.
The retail sales report showed auto and parts sales fell by 0.8% in November, after surging 5.6% during October. But excluding autos, retail sales in November rose 1.2%, topping expectations for a gain of 0.7%.
The full report from the Journal can be found HERE.