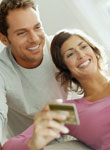 Buyer expectations have become more demanding. Customer experience professionals strive to exceed them, but there comes a time when their efforts hit the wall. The culprit: a fragmented and poorly integrated digital presence that leaves customers confused and revenue on the table.
As marketers work to correct this situation by incorporating personalized brand stories with transactional eCommerce, the web content management (WCM) and eCommerce platforms in use must help, not hinder, their efforts. It should also not go unnoticed that unifying the customers' experience begins with unifying marketing and eCommerce teams.
Setting the vision
Making the move from transactional to experiential commerce requires companies to rethink the decades-old models for how they go to market. Recognizing that the product or service is not the primary vehicle for value is the first step in shifting away from a purely transactional focus.
As you work to unify customer experiences, a few questions to ask include:
How can you create synergies across product lines to provide higher consistency and make the customers' experience simply and more gratifying?
What would it look like to evaluate the cross-channel experience as a "whole" in its contribution to revenues, rather than individually? Would this contribute to higher cooperation on behalf of the customer?
How can operational efficiency based on what matters to the customer also contribute to sales and margins?
How will the convergence of visual engagement and immersive content create better experiences that can prove contribution to increased sales, repurchases and customer loyalty?
Driving higher traffic, alone, isn't going to solve the customer experience dilemma. The vision for customer shopping experiences must be connected to business objectives that are driven by establishing collaborative workflows between marketing and eCommerce teams. The vision you create will help your company to achieve the differentiation that counts in the eyes of your customers.
Three components for transformation
Trying to simply improve a customer experience built on a transactional construct will not provide the differentiation that enables you to establish clear competitive advantage. Transforming the experience is the better choice. Visual engagement, immersive content and an incremental approach to innovation are three components that will help you do so.
Visual engagement
The first component to consider during transformation is the importance of visual engagement. In fact, 92.6 percent of people said that the visuals are the top influential factor affecting a purchase decision. They also assess products within 90 seconds of viewing them, making an initial judgment about whether or not to purchase.
A standard catalog that doesn't offer contextual relevance will not meet this requirement. The visuals must clearly represent the quality and value of the product and set the appropriate expectations. Twenty-five percent of returns happen because the product was not what the customer was expecting.
Design elements, such as slide shows, carousel views, tabs and more presented via a responsive Web design that adapts to screen size and browser on any device are becoming table stakes for earning customer attention.
Immersive content
It's also interesting to note that 42 percent of consumers are identified as "vague" consumers. This category represents customers who need more information in order to decide to buy. Consider the benefits of video as part of the experiential shopping process. Fifty-seven percent of people say they're more confident when they see a video prior to purchase and are less likely to return the item.  They also say longer, return more often and buy more.
The traditional product catalog, focused on transactions, doesn't allow for the sharing of brand and product stories that are personalized and based on the context of the customer.  Flat and static transactions will result in higher cart abandonment, whereas dynamic and interactive digital experiences will produce more profitable engagement.
A blending of marketing content and commerce can go a long way to removing the friction that creates uncertainty during the shopping experience. It also doesn't hurt that increasing amounts of relevant content improve search engine rankings and result in earned media traffic.
Incremental innovation
According to Harley Manning , Vice President and Research Director of the Customer Experience practice at Forrester, "…roughly half of the attendees at Forrester's three customer experience forums in 2013 said that their organizations are in the first phase of the path to CX maturity (repair). Their priority is — and for the immediate future will remain — finding and fixing broken experiences."
As you work your way through fixing broken experiences, it's important to be proactive about acquiring the capabilities that enable you to transform them. The combination of web content management (WCM) solutions and eCommerce platforms that are integrated to provide contextual, rich media experiences your customers care about will help you make the transition. A recent survey of eBusiness and channel strategy professionals, conducted by Forrester, indicated that an investment in those two technology platforms trumps all other technology investment priorities.
Because customer experiences are continually evolving, taking an incremental approach that supports both teams at every stage of growth by helping them to build the foundation for a long-term customer strategy is a solid choice for undertaking this transformation. An approach inclusive of these three components will help to bring the vision for a unified customer experience to life, while also delivering the value related to your company's business objectives.