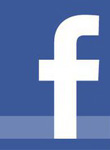 Facebook's latest "Collections" feature, with "Want" and "Collect" buttons for users to add products to wish lists on their Timelines, could be a new opportunity for retailers. Seven retailers presently are testing the feature: Michael Kors, Pottery Barn, Wayfair, Victoria's Secret, Neiman Marcus, Smith Optics and Fab.com. Collections reflects the social network's new approach to building marketing products that serve specific verticals. The new tool gives users three buttons to click when viewing a business's Collection: Want, Like and Collect. The Collections, which can be seen in Facebook's News Feed, are set up so users can check out the collections and share things that interest them with their friends. The tool lets users click through and buy items in the collections on the retailers' websites.
The new feature is similar in design to competitor Pinterest, fulfilling a consumer desire to browse, discover and share products in which they are interested. On Pinterest, however, users can add their own content and save items they find all over the web. It's unclear whether Facebook will create an option for individual users to create their own collections or if this will be a pages-only feature. Pinterest also has the option for users to browse items by category.
Collections is Facebook's second experiment in the last two weeks as it tries out a move into the e-commerce space. Last week Facebook released Gifts, a service that lets users send real gifts to their Facebook friends. To this end, Facebook has teamed up with such retailers as Starbucks, 1-800-Flowers, Gund and Magnolia Bakery. Facebook now has more than one billion active users.