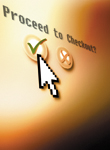 Facebook's purpose, first and foremost, is to operate as a social networking site, connecting friends and families, but businesses have a legitimate place on Facebook as well. With an unimaginable 600 million members and a more routinely visited website than Google, Facebook promises more than friend requests and fan bases, but also acts as a marketing tool for businesses looking to access the millions of eyes, wants, needs, and wallets, logging in on a daily basis. A recent Standard & Poor's Equity Research study forecasted a positive year for retail, in which independent retailers will experience the benefits of keeping costs low, allowing them to refocus marketing attention to online technology and the social media forum.
Yet, after two years of research, Forrester and Shop.org have revealed a lack of return on investment (ROI) for those retailers investing in the newly coined term, fcommerce. Simply, Facebook appears to be a waste of independent retailer resources. Sucharita Mulpuru, an analyst from Forrester, says, "In spite of the fact that hundreds of millions of people around the world have Facebook accounts, the ability of the social network to drive revenue for ecommerce businesses continues to remain elusive. eBusiness professionals in retail collectively report little direct or indirect benefit from Facebook, and social networks overall trail far behind other customer acquisition and retention tactics like paid search and email in generating a return on investment." As Facebook is less than a decade old, and continuously evolving, it is safe to say that many of its features and benefits are still in their experimental stages. Most success comes with experience; therefore, learned best practices and real life applications may be the key to making Facebook the appealing platform for Internet branding, marketing and advertising it promises to be.
Businesses Helping Businesses: Best Practices and Lessons Learned
Gigya, a Software as Service technology company integrating online businesses and social networks, recently released a white paper on three best practices to ensure expected ROI from Facebook. The goal is to create a customer experience that appropriately reflects your brand, and Gigya's researchers believe this is possible with the following three practices:
1. Invest equally in integrating Facebook into your own site as in Facebook.com.
Don't send your customers away to be social, fully integrate!
2. Incorporate ecommerce and social best practices both on your site and on Facebook.com.
Keep the browsing and shopping experience consistent on both sites, making the customer feel as if they are viewing an extension of your company website!
3. Close the loop to enable seamless shopping. Understand the power of the "Like" button!
So what if online viewers like your product and they've let everyone know on their Facebook wall? The important question, did they buy the product? If you are looking to make money, this is the question you have to answer.
If you are just beginning your fcommerce journey, don't be discouraged by research studies broadcasting Facebook efforts as a big waste of time. Learn from the best. For some retailers, Facebook use has become some of their most profitable time. Take for instance, Global Imports, a wholesale supplier of ladies intimate wear and fashion jewelry, which has found that social media, and specifically Facebook, is an effective means for any Internet wholesaler to interact with customers. According to Lillian Mo, VP of marketing for Global Imports, the company sells over 400,000 pairs of women's underwear each year. Purchasing customers are driven to complete the sale by accessing special deals and promotions via the organization's Facebook Business Page.
There are also retailers such as Ulla Popken, a women's plus size apparel retailer, which have taken the Facebook community by storm. Creating a Facebook page about six months ago with a few simple promotions, Ulla Popken has since then begun heavy promotion of its page, boosting its fanship from 600 followers to 2,800 fans. However, Ulla Popken isn't just looking for fans, but shoppers, and has decided to eliminate the line between the two with the new MarketLive Social Store for Facebook. According to InternetRetailer.com, "The social Store technology will allow Ulla Popken to automatically add new products, images and descriptions to its Facebook store as it adds them to its main e-commerce site." If Global Imports and Ulla Popken can do it, so can you!