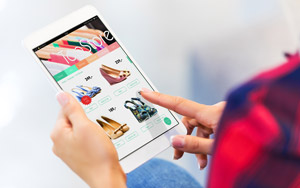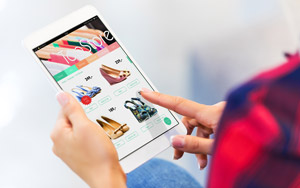 Social media websites are making it easier for brands to sell and promote themselves directly on the platforms. Especially now with store closures and social distancing in place, brands are getting creative with how they engage through social media, and one of the newest ways is through Instagram Live.
Instagram already offers multiple different advertisement strategies for brands to promote themselves on the platform. If a user likes the merchandise they see in a picture, they can make a purchase directly through the app or be immediately re-routed to the product listing on the brand's website. Retailers can also promote their Instagram posts by paying to have the post appear on certain users' timelines.
Connecting on a More Personal Level with Consumers
Instagram's Livestream is a feature on Instagram Stories that allows users to stream videos to their followers and engage with them in real time. When users broadcast live video streams on their accounts, a ring highlights their profile picture in Instagram Stories to alert followers that they can view the live stream.
Prior to the pandemic, Instagram live could only be accessed through mobile. But recently, the social media platform made the feature available on desktop. Facebook shared that as of March 24, Instagram Live views in Italy alone doubled in just one week. With more available access and more time on their hands, consumers are utilizing Instagram Live as a way to connect with other users and brands.
Grab Their Attention by Getting Creative
Not only are consumers taking advantage of the desktop to access Instagram Live, but more and more retailers are utilizing this feature to drive sales and keep their brand at the top of shoppers' minds. According to Glossy, Lively and American Eagle are strategizing to draw viewers to their streams: They're tapping content creators and founders to be featured guests, planning a schedule of events and being careful to balance livestreams with the rest of the brand's content. The goal is to drive some sales, but more importantly keep followers engaged and keep the company top of mind in times of isolation.
In order to grab users' attention on Instagram Live, retailers need to be creative like Lively and American Eagle as well as post often. Over the last month, American Eagle posted 10 Instagram Live videos, averaging about two videos a week. Keeping a regular schedule can keep your brand at the top of users' timelines.
How to Use Instagram Live
Having a presence on social media is crucial to promoting your brand, and Instagram Live is another useful tool to help indie retailers stand out from the crowd. Going live on Instagram is one of the best ways to connect with your followers in a direct, transparent, and authentic way. Here are some easy business success tips for making the most out of Instagram Live:
Build a habit of constantly posting about your products. Why should users follow your brand's account? They have to like what they see, so make it a daily habit of posting different products that you sell. Many brands have been getting creative during the lockdown and posting care packages with multiple products in one photo. Give customers a special discount if they buy everything in the photo.
Reveal the process behind creating your products. Especially for health and wellness brands who make their own products, it's important for your customers to know what the process is and where everything comes from. This is a great idea for an Instagram Live video: schedule a day when you video yourself making a batch of products and let shoppers in on your personal journey.
Use a backdrop. Think about the different types of backgrounds that will make your products pop. You can get creative here and use random props for backdrops such as tablecloths, wrapping paper, poster boards, and even one of the many filters that Instagram offers for free when posting a photo. This feature can be seen when creating a new post.
Share photos and videos of your customers posing with your products. Before making a purchase, many shoppers look at the reviews to make sure the product is really worth while. Sharing happy customer stories with your audience is an even more personal way of letting viewers know that your products are worth it and people love them.