by Erika Jolly Brookes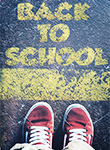 Now that summer is in full swing, online retailers are gearing up for the start of the 2016 back-to-school selling season. eMarketer expects U.S. ecommerce retail sales during the core back-to-school shopping months of July and August will grow over fifteen percent this year, up slightly from 2015. This is a great opportunity for small and medium-sized ecommerce stores to reap the benefit of back-to-school traffic, which will stretch well into September.
Back-to-school shopping can be a lucrative selling period for merchants, especially if you plan ahead, explore new channels, and execute with "automagic" technology. Most retailers consider July, August, and September to be the best time to drive school-related promotions and there are several strategies marketers can use to boost their sales throughout this year's back-to-school selling season.
1. Send Timely and Relevant Automatic Emails.
Email marketing is a great way to reach your audience, especially if those emails contain valuable, useful content and are sent based on a user's specific behavior.
Many parents will use online shopping to comparison shop, build shopping carts and look for the best deals, including free shipping. In fact, seventy percent of respondents in a 2015 study by Jones Lang LaSalle (JLL) indicated that price is one of the most important factors in their back-to-school purchase decisions. All of these habits lead to a high number of abandoned carts for your store. Putting in place behavioral triggered emails, such as abandon cart emails, look-alike product recommendation emails, and coupon or promotional offers can help recapture the attention of your digital window shoppers.
2. Create Excitement with New Product Releases.
Create a plan to launch new product lines, product line variations, or packaging of existing products toward the beginning of back-to-school shopping to capture the attention of students and parents. The beginning of the school year is a time for fresh starts. You can use this sentiment to position your new product offerings as must-haves for a good first impression.
Re-introduce existing products with a creative marketing campaign or on a new social channel like Instagram with a "shop this look" or back to school creative. Just make sure your Instagram photos can be tagged, that your Instagram bio contains a custom tracking link and a landing page enables email capture so that you can continue marketing to the new audience.
3. Boost Your Social Content.
Recent reports state that seventy-three percent of adults between the ages of thirty to forty-nine use Facebook; and according to a 2016 eMarketer report, it's projected that in 2016, U.S. adults will spend an average of 22 minutes a day on this social network alone. Facebook targeting and boosted posts on desktop and mobile creates a significant opportunity to reach new audiences. This includes re-targeting ads from web visits across Facebook, so it is worth consideration to put social media advertising dollars behind Facebook for the back-to-school season.
One last social media tip: consider incorporating Pinterest into your social strategy. In a recent study, Crowdtap found that twenty-seven percent of shoppers plan to organize their back-to-school lists and ideas via Pinterest, and twenty-five percent plan to use the site to research lunch and snack ideas for their kids.
4. Segment Your Marketing
A one-sized fits all marketing plan for back to school disregards the different motivations and needs for this buying season. Consider the needs of the millennial moms versus the college-bound buyers. According to a 2015 Consumer Pulse survey from Rubicon Project, while primary and secondary grades tend to be the marketing focus of the season, it's the college students that account for larger ticket items. In 2015, parents planned to spend an average of $873 per child on grade and high school kids for back to school and on average $1,100 per child on college-aged students. In addition to school supplies, college students often require items like dorm décor, home goods like coffee makers and mini-refrigerators, as well as advanced technology equipment. As you strategize for this sales period, brainstorm and execute segment specific marketing campaigns as well as means of tracking those unique campaign's performances.
5. Make Your Ads Mobile Friendly.
According to a June 2016 survey by Penn Schoen Berland, around sixty percent of parents are planning to buy at least one thing on a mobile device during back-to-school shopping. Thirty percent plan to do at least a fourth of their shopping on mobile this season.
Smart marketers are making sure that mobile friendly retargeting ads and Facebook ads are part of their marketing mix. Consider this: the 2016 Rubicon Project survey found that thirty-seven percent of K-12 and forty percent of college parents said they clicked on a mobile ad in the past week. Of those, a third made a purchase based on the mobile ad. What this really shows is that if you create mobile friendly ads campaigns to reach mom and dad when, where, and how they plan do to their shopping, and with the right message, they're highly likely to make a purchase.
By adopting these marketing tactics to reach parents and kids during the back-to-school season, retailers can position themselves to become the go-to destination for shoppers throughout the entire school year.