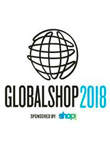 For over 25 years, GlobalShop has served as the nation's largest retail design industry trade show. GlobalShop is the only annual event that combines store design, visual merchandising, retail technology and shopper marketing leaders under one roof.
Highlights of the Show:
Face to face networking opportunities with 10,000+ retail industry professionals
Pavilions addressing your individual buying needs
Fresh ideas and innovative solutions to optimize your store design
Insightful educational sessions led by thought leaders in the industry
GlobalShop is your source for what's new in retail design and shopper marketing. Through education, peer networking and interaction with retail suppliers, you'll return with results to build your brand and create a more effective retail environment. Hundreds of the industry's top retail suppliers will be displaying the latest solutions to help you stay competitive. Get hands-on with the newest consumer insights and innovative products. Discover new retail vendors. Meet your current business connections. See, touch and experience cutting-edge products to make informed purchasing decisions.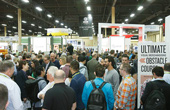 Learn About Emerging Retail Trends
Looking to gain insight into upcoming retail trends and evolving consumer behavior? Join industry leaders and retail experts for a consumer insights conference program brimming with ideas you can use to improve your business. You'll find practical takeaways in every session.
Build Your Business Contacts
This is an event that brings together retail suppliers and design professionals from across the globe for three days, all under one roof. It is an unbeatable opportunity to expand your business network through social events, directed discussions and networking. With a professional audience of over 10,000, GlobalShop is the industry's top networking destination each year.
Visit www.GlobalShop.org to register. Follow GlobalShop on Facebook, Instagram, and Twitter for all the latest updates.