By Mackenzie Hurlbert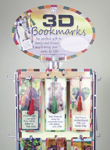 As a leading distributor of gifts, History and Heraldry offers personalized and sentimental products appealing to all age groups. "Our products lend themselves to a wide age range from kids to adults, males or females" says Lincoln Gonzalez, the company's Vice President of Sales. History and Heraldry titles itself as the market leader for impulse buys, and it's no wonder when one takes the time to look through their product lines.
Along with bookmarks, key rings, and water bottles, History and Heraldry also offers an array of stationery, plaques, candleholders, and more. "Our company consists of two categories," said Gonzalez, "Sentiments and Personalized. We're trying to reach out to family and friends, from kids, to grandma, to the best friend, to the special teacher." In the Sentiments category they offer a huge range of products from notepads, candles, kitchen towels and tea light holders. "We have products for everyone," he says.
History and Heraldry tries to cater to all facets of society including professional and family relationships. "We include an occupation category which is personalized and targets every occupation out there— police officers, doctors, fire fighters, all across the board," says Gonzalez. "There is a sentiment message for everybody. Every time someone buys a gift, the message behind it is personalized."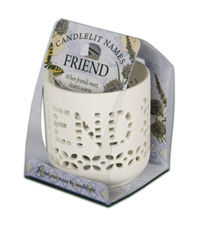 Gonzalez says his company prides itself in their high quality products. "We take the time to put a lot of details into the product, details you usually won't find elsewhere," he said. "There's a combination of details, colors, and concepts. We try to put a concept together that makes you stop and look. In other words, they are eye-catching products."
The personalized messages and intricate details make History and Heraldry's products truly great gifts. "Even if you're not planning to buy it for yourself, you would buy it for someone you know or someone you love," Gonzalez says. Some of their most popular products are candlelit names, Watchover Voodoo characters, dream-catchers, and diner- style mugs. "They've been well-received in the market."
The Watchover Voodoo products are highly popular and offer a fun twist, "There's a message and there's a character. It's all about positives and feel good products," Gonzalez said.
Along with their wide-array of products, History and Heraldry holds a global presence. "We're not just in the US," says Gonzalez. "We're in 69 countries and 25 different languages." This global awareness helps the company cater to an even greater variety of consumers.
For the future, History and Heraldry plans to keep creating personalized products with a sentimental value. "We're a couple of years ahead of the market when bringing out new products," Gonzalez says. "We will continue to add new products to the marketplace based on what the market needs. We strive to deliver high quality products with fantastic retail value and great margins to each of our retailers."