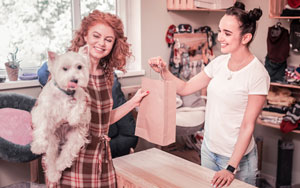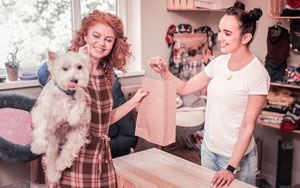 by Laura Urquizu
COVID-19 has forced most businesses to throw their 2020 Q1/Q2 plans and forecasts out of the window. In the blink of an eye, countless companies have had to shift their business model overnight to adapt to the fast-changing environment. Though we are far from understanding the full extent of the economic impact of COVID-19, one thing is for sure: now is the time for businesses to set the wheels in motion to ensure future recovery.
One industry to have been pushed into the spotlight recently is the retail sector. Retail is one of the industries set to see many new consumer trends emerge in the short term. More importantly, it's also a sector where customer loyalty is being put to the test. Customer experience is essential to preserve and increase your market share. In the second half of the year, preserving and nurturing the two foundations of customer loyalty, trust and confidence will be critical to ending the year stronger.
Convenience
While brick-and-mortar stores won't cease to exist, there is a growing trend that favors convenience when it comes to shopping. Although this is something ecommerce channels have been capitalizing on for a while now, as more people get used to shopping online, this will put increasing pressure on brands to invest in providing a unique shopping experience.
In the current context, moving an offline business into the online world should not be taken lightly. Though ecommerce offers huge opportunities for brands, when making the move to online it should not come at the cost of good customer experience. For many brands, this will mean translating the offline experience to online by leveraging tech such as artificial intelligence (AI) or augmented reality (AR) to enhance the buying experience.
Recent data shows that in the wake of COVID-19, in which retailers worldwide shut down for months, retailers using AR enjoyed a 19 percent spike in customer engagement, and the customer conversion rate increased by 90 percent for customers engaging with AR versus those that don't. Additionally, AI solutions can also help significantly improve customer service, automate repetitive tasks and increase productivity.
Maintaining and building e-reputation is another key element brands will need to consider when preparing for the second half of the year. Though we all know online product reviews affect purchasing behavior significantly — I for one cannot remember the last time I bought something online without first checking reviews — in the post-COVID-19 world, as more shops are moving online, and competition is fiercer than ever, business owners will have to pay a great deal of attention to the feedback and read reviews to understand consumers' needs.
Protect Your Brand
Ultimately, one could not accurately speak about the future of ecommerce without mentioning the importance of brand protection. In uncertain times, having a strong brand will make the difference between your customers choosing to buy your products or your competitors' products. A strong brand is your secret weapon, and like any valuable asset, a brand should be protected. Failure to protect your brand in the current hyper-competitive landscape could have a ripple effect beyond the next 6 months. It's extremely important to embrace technology to protect your brand online.
Laura Urquizu is partner and CEO of Red Points – a Barcelona-based technology company offering the leading all-in-one SaaS solution for detecting and enforcing online IP infringement. Laura joined the initial founding team in 2014 and has led the company since its infancy.