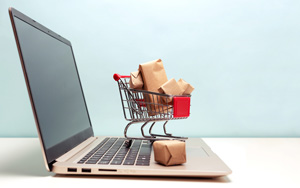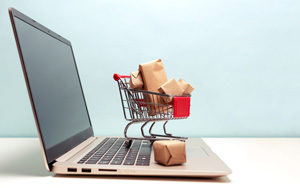 One of the biggest changes COVID-19 brought upon the world was the switch to online shopping while most brick-and-mortar storefronts closed their doors indefinitely. After the increase in online traffic, retailers now have more ecommerce shopper data at their disposal to use when stores reopen, such as what sold well, what didn't, and what was trending.
Even though consumer interest may change slightly with what they're looking to buy, the COVID-19 situation hasn't changed much. Most people are still social distancing and working from home. Restaurants are starting to open, but there definitely won't be any late nights out with the crew for a while. Face masks are still mandatory when going out in public, and most stores have even mandated wearing a mask while inside of the store.
Where You Can Acquire Customer Data
With all the customer data retailers have collected over the past couple of months, it's finally time to put that information to good use and create smart merchandising decisions in-store. Laura Stude, Co-Founder of experimentation agency surefoot, says a retailer's homepage, category pages, PDP's, and even social media accounts are their digital store windows. This is where they can get real-time, rich insights into the imagery and products resonating with their customers.
"You get a lot of different types of data from different sources," Stude said. "You will have one type of persona engaging with you on social media, versus in forums or in blogs. They could still be representative of your audience, but it's just a different subset."
Here are some other ways retailers can acquire data:
Configure common funnels in Google Analytics or a tool like HotJar to learn where drop-off occurs and the impacts when you make site updates (e.g. pre and post a new product launch).
Run informal tests on your social media and allow fans to vote on their favorite looks or products. Not only do customers LOVE to feel engaged and heard, retailers love to receive valuable insights that can be applied across multiple channels.
BONUS: look for patterns in the words customers use to describe your products, then repurpose them across emails, website, ads, and in-store signage. Talk like your customers instead of a marketer and you will win every time.
The 'Say and Spray' Approach
The segmentation of audiences is becoming more critical and daunting for small businesses in particular, according to Stude. It's becoming less effective for this 'say and spray' approach where retailers launch a new feature and hope everyone likes it. Especially with the level of personalization major brands are offering, consumers are expecting smaller retailers to be just as innovative and personable as the rest.
The Best Social Media Platforms
Stude says that all social media platforms are useful for gathering customer data, but in recent months, Pinterest has been ramping up their efforts to integrate with Shopify to make pins shoppable. Many small businesses use Shopify as a way to show off their products and gain the public's attention, and in May of 2020, Pinterest launched a new app with Shopify that gives their more than one million merchants a quick way to upload catalogs to Pinterest and turn their products into shoppable Product Pins, in just a few clicks. This can be a great way to see what shoppers are looking at and which products they like the best.
Be Careful
Data privacy is something that's at the forefront of everyone's minds, and Stude says it boils down to just being honest with people. "A big thing we're seeing is an increase in loyalty programs. Obviously retailers are able to collect more information on customers and store it in that regard so they may provide a more tailored and personalized experience, so just tell people that. If you tell them you'll send them a birthday surprise, it gives customers more reasons to trust you instead of not providing enough information and give them reasons to distrust you," Stude said.