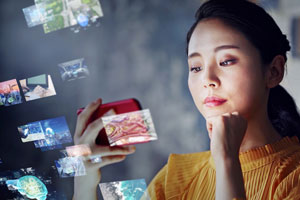 by PingPong Payments
Over the past year, ecommerce spending has skyrocketed from a record high of $4.89 trillion set in 2021, to a predicted $5.42 trillion in 2022. Social commerce is a subset of ecommerce, and harnesses the purchasing power of young customers on innovative new retail platforms. In 2021, social commerce sales increased by over 35 percent, totaling a spend of over $36 billion, still only 10 percent of what the Chinese market will spend.
With this in mind, how do online sellers capitalize on social commerce trends, and what preparation must be made to ensure success in 2022? Kenny Tsang, industry expert and Managing Director of PingPong Payments, discusses social commerce in a session with Independent Retailer.
Q: What are the reasons for the growth of social commerce?
A: Social commerce is the incorporation of social media platforms in retail ecommerce. Researchers believe that worldwide social ecommerce spending will exceed $735 billion by 2023 and $1.2 trillion by 2025, with live streaming and social media marketplaces being the two most contributory platforms to this. Social commerce has added a new dimension to the online shopping experience by capitalizing on the shortening attention spans of a young customer base, and millions of e-sellers around the world are seeking to profit from the impulsive spending habits of a tech savvy audience this year.
Accenture predicted that social commerce is expected to grow three times faster than ecommerce by 2025. The main demographic growing this subset of ecommerce is Gen Z and millennial consumers, who combined, will account for a predicted 62 percent of global social commerce spending in 2025. This shows that although it is an emerging market within the ecommerce ecosphere, it is one of the fastest growing, and provides ample opportunity for SMEs to scale their business.
Q: What opportunity does social commerce hold for online retailers in 2022?
A: Live commerce prioritizes interactivity between consumers and companies in real-time, with reaction buttons and live chat functions, providing an immersive experience. The concept originates with Chinese ecommerce sites like Alibaba Taobao, which introduced Taobao Live in 2016. Similarly, social media marketplaces feature liking abilities and comment sections that create a communal shopping experience on their platform.
With traditional brick-and-mortar stores seeing declining footfall over the past few months, and the pandemic accelerating the world's shift to online payments, increasing numbers of retailers are seizing the opportunity that social commerce platforms possess. Not only can e-sellers reach emerging international markets through social commerce channels, but they can develop a loyal customer base, driving repeat purchases over an extended period.
Facebook and Instagram were the most used social commerce marketplaces in 2021, with 56 million and 32 million active buyers in the US alone. Small and medium sized business can grow their online presence by selling their products through marketplaces to drive consumer interaction, using imagery and graphics to attract new customers and encouraging user generated content such as product reviews, recommendations, and endorsements.
Q: How can online sellers prepare for the social commerce boom?
A: As social media and live commerce increase their dominance in the online payments sphere, sellers need to prepare a strategy for the surge in demand. Social commerce caters to a young, international demographic, meaning operational efficiencies such as demand for speedy delivery should be a priority for a forward thinking retailer.
Ensuring their product inventory is fulfilled in preparation for streaming events, and developing a stable supply chain resilient enough for fluctuations in product demand, as well as a comprehensive stocking of seasonal products is essential for increased revenue in 2022. With global payments solutions, vendors can transfer funds to a foreign supplier in their domestic currency in real time. As rapid transferal of cross border funds increases seller-supplier trust, their list of product suppliers can grow, and the diversification of their supply chain can protect their online business from the risk incurred by the current unpredictability of global logistics.
To remain competitive in the ecommerce landscape, retailers should embrace social commerce through the advent of new technology that live streaming and social media marketplaces can offer, including the increase in customer engagement and breaking into new international markets. The security a payments growth partner can provide in the preparation for the mercurial demands of a customer base is essential in the formation of a successful ecommerce business in 2022.