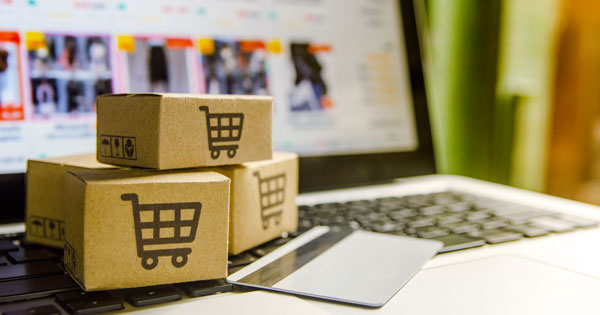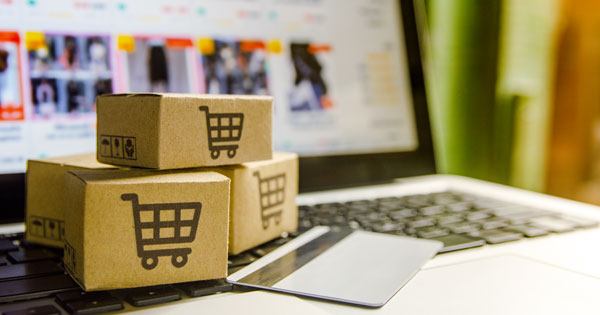 The COVID-19 pandemic has caused a huge transformation in the shipping and supply chain industries. Since most consumers have been trying to stay safe at home, they have been shopping online and significantly increasing the amount of packages being shipped. This boost in ecommerce shopping is putting added weight and pressure onto shipping carriers and ultimately slowing down the supply chain as a result.
What does this mean for retailers in the new year? Sellers have already seen the struggles in shipping and supply chains, and many are wondering if 2021 will bring the same issues or if they will ease up. It is hard to determine how long these concerns will last, but learning how to work around them can help to make the recovery process easier.
Supply Chain Challenges Are Here to Stay
According to Justin Miller, Director of Sales at Onfleet, brands should expect many supply chain challenges in 2021, and they are here to stay. "Retailers need to offer multiple ways to personalize a shopping experience, whether from ecommerce, in-store at a transaction level, and especially how a product is delivered will become important customer touchpoints. The continuity from the customer's point-of-view needs to be efficient, intuitive, and easy."
The reason why these supply chain problems are here to stay is because COVID-19 has made consumers more comfortable with online shopping, which has created this wave of growth that has overwhelmed delivery infrastructures as well as the transport. AJ Hernandez, CEO of SkyPostal, Inc., says this will result in longer transit times, requiring business owners to manage shoppers' expectations of when they will receive shipments. Retailers need to constantly be aware of how long it will take shipments to get to customers, and let them know the timeframe.
Supply Chain Security
From stealing cargo to stealing credentials, thefts of all kinds are rising as ecommerce sales continue to rise. Not only are ecommerce companies experiencing an average over 650 successful fraud attacks a month, BSI's Supply Chain Risk Exposure Evaluation Network Intelligence recently found that there has been a global increase of warehouse and facility theft of high-value items such as alcohol, tobacco, PPE, and consumer products. BSI's supply chain experts have a list of tips to improve supply chain security for online sellers:
Beware of email fraud:
This is where scammers will try and place large orders with a high value, repeat purchase requests or request immediate time frames.
Ensure website security levels are at a premium:
Supporting secure encrypted online connections will provide much needed reassurance to customers that personal and financial data is safe when making a purchase. Symbols such as the closed padlock on the website address bar or the Secure Digital Transactions Kitemark will confirm security levels to customers.
Prevent delivery or collection theft:
Businesses should perform adequate due diligence on the supply chain, especially with delivery companies. Ensure that any subcontractors hold relevant certifications such as ISO/IEC 27001, ISO 9001 and PCI DSS Compliance which provide reasonable assurance of a secure and structured manner of operation. In addition, where click and collect services are in operation, ensure that customer details are verified before the order is handed over.
How to Deal with Supply Chain Challenges
"At Onfleet, we are seeing investment in enhanced distribution centers including micro fulfillment, increased automation, and centralized distribution hubs in urban centers," Miller said. "This provides an opportunity to alleviate some issues within the supply chain. However, we have observed that you still end up with significant last-mile constraints. Those who continue to rely upon traditional shipping channels will encounter capacity constraints and disappoint customers. Taking control of deliveries not only offers additional oversight, but it is also a customer touchpoint in a 'shelter in place' world."
Shipping Price Increases
Major global carriers such as FedEx, UPS, and DHL are struggling to meet their delivery commitments with the uptick in ecommerce purchases, which is resulting in higher shipping costs and poor delivery services. Hernandez says shipping rates are expected to increase at least five percent across the board to account for the increase in transport costs and COVID safety for shippers.
How to Deal with Delayed Deliveries
Ecommerce is drowning in a sea of escalating shipping costs and incessant delivery delays. According to a ShippingChimp report, on average, 22-29 percent of FedEx and UPS shipments are delivered late. Brand reputations are taking a major toll because of this and losing more customers due to unfulfilled delivery promises. With the new year upon us, retailers cannot afford to make any more mistakes.
ShippingChimp offers some ways that sellers can combat these struggles:
Don't make customers call and offer real-time order delivery notifications to handhold shoppers throughout their purchase journey.
Stand out from the competition by customizing email notifications with your brand logo.
Harness the power of feedback and leverage the positive delivery experiences by offering a feedback option within your delivery alerts.