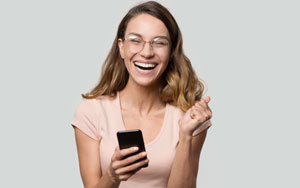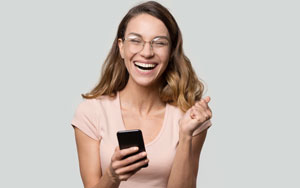 For many independent online sellers, getting your website in front of potential shoppers can be challenging. Optimizing SEO is harder and more competitive than ever, with preference often given to larger companies. Social media promotions offer greater visibility, but at a cost, and that landscape is also very crowded. In other words, once a customer finds you, you want to do everything you can to convert them into loyal shoppers.
Here are seven unconventional tips for earning a customer for life:
1. Display Customer Reviews
Nishant Shah, Founder and CEO of BannerBuzz says that displaying customer reviews on your site are an essential part of the shopping experience. "Make sure that your review section has depth and include pictures from other customers if possible, along with glowing testimonials. Nothing works better than other people talking positively about your brand, and inspires customers to keep coming back." Customers are sceptical to what companies say about their own products, but are much more likely to respond to what peers, friends, and family say about products.
2. Use Content to Build Trust
Hassan Alnassir, founder & owner of Premium Joy recommends publishing regular blog posts to keep customers coming back to your site in between purchases. "If you want to encourage your customers to return to your website after ordering, make some useful content available through an active blog. Writing informative blog posts every week gives the customer a reason to check your website frequently and possibly make a purchase."
3. Focus on Hiring Quality Customer Service Employees
Dave Munson, the founder and CEO of Saddleback Leather says that hiring people who genuinely care about helping others makes all the difference for his customer service team. "We only hire people who are genuinely interested in people. One of the questions we ask in the interviews is, 'Tell me about how you are volunteering or have volunteered somewhere.' If they care enough about other people to help them for free, then caring for and being interested in people is natural to them."
Dave also takes an unconventional approach to providing customer service over the phone. Traditional call centers typically focus on efficiency, but Dave says he encourages employees to take their time talking with customers to build rapport. "We try to spend time with them on the phone. A lot of call centers measure and reward how fast they can get someone handled and off the phone. We do the opposite. Our average call is 5 minutes."
4. Use High-Quality Packaging
Tony Mundin of Oyster Retail Packaging says that the quality of your packaging materials is something that many online sellers overlook, but can make a big difference when it comes to making a great first impression with shoppers. "Companies tend to think that they can scimp on the packaging of their products because 'it'll only get thrown away after all'. However, the unboxing experience is something that everyone enjoys and should be just as exciting as receiving the actual product."
However, Tony warns, "If the packaging is of poor quality and the experience isn't something to look forward to, then you're just another company in the eyes of the customers. Whether you're improving the materials, the design or even just adding a little personalised note, the packaging is your first physical interaction so make a good impression."
5. Add a Personal Note
Dave of Saddleback Leather also recommends adding a personal note to each shipment. "We randomly stick personal notes written on leather into their boxes. As you can imagine, we have a lot of scrap leather and I hate to throw it away. So I told our finishers, who do the second inspections and box the bags, to write a personal note now and then if they feel so inclined. Customers LOVE that. I am the owner and I also write personal notes on leather now and then. All of these notes end up on their social media and being passed around their offices."
Jeff Moriarty, owner of an independent jewelry boutique Tanzanite Jewelry Designs also recommends adding a personal touch to each order. "Our family owns a small jewelry business with one brick and mortar location, as well as an online website. Because our customers spend $1,000+, we wanted to make sure to try to make them customers for life! To do this, we implemented a post card application."
Jeff recommends, "We have set up an automated system in which a post card is sent to a customer 4 weeks after they order online or come into the store and make a purchase. It's more of a thank you and a coupon for next time they shop with us. We have not only seen these codes and coupons being used, but customers have contacted us loving the postcard they received. It really makes us stand out above our competitors and makes our customers remember us for future purchases."
6. It's Not the Products, it's the Experience
Today's retail environment is more competitive than ever. There are more retailers than ever before, and shoppers can find similar items from a variety of shops. So, customers are not necessarily loyal to your products, but to the experience they have shopping with you.
Adam Tishman, one of the co-founders of Helix tells Independent Retailer, "You have to remember that customers are buying both the products you sell and the experience you give them. Make sure your onsite user experience is clean, simple, and elicits an emotional response." Additionally, Adam says "Availability is key. Many customers want to interact with a real person through your phone, chat, or email customer service. Talking with your customers humanizes your business." But, he concludes, "It doesn't end with purchase! The key winning customers for life is to continue to nurture them after they've purchased from you. Follow up with content and ask for feedback."
Mark Aselstine founder of Uncorked Adventures, an online wine club and gift basket retailer says that for online sellers, shipping plays a gigantic role in the customer experience. "Product needs to be literally shipped the day that it's ordered now," says Mark. "When we first opened a decade ago, we could wait a week and nobody even noticed. Now? After 48 hours, even over a weekend, the calls and emails start coming in." Amazon has changed the game, he argues, "if you want customers for life, you need to ship orders immediately or they'll go elsewhere."
7. Lean Into Email
Deborah Sweeney, CEO of MyCorporation.com advises that to keep customers engaged, retailers should lean into email. "This is something many businesses hesitate to do because they worry customers will get annoyed and unsubscribe. For most companies, however, 80% of revenue comes from 20% of customers. Take the collection of customer email addresses you have aggregated and create newsletters and e-blasts to keep them updated about new products and upcoming sales. It's a risk that is well the reward in being able to get and keep lifelong customers with your business."
As we outlined in our guide on How to Sell More Apparel in the February 2019 issue, most of your revenue comes from a small percent of your customers, and that small percent are raving fans. By following these tips, you can turn more passive online shoppers into raving fans.